Best 7-seat electric cars 2021
The weight of seven seats and the big dimensions needed to fit them into a car means that petrol and diesel seven-seaters aren't often very economical. With many cities bringing in clean air zones that penalise internal combustion engines, an electric car is a great option to avoid charges in low emission zones and an electric car with seven seats can be more efficient still if it means fewer journeys and vehicles on the road.
There are now a few electric seven-seaters to choose from, and more are due to launch in the next few years. Whether your budget is £30,000 or £90,000, there are good options that will take lots of people and luggage without using a drop of fuel.
Many are based on vans, as these can easily hide the bulky batteries under the floor. Efficiency is blunted because of the size of the vehicle – so these electric seven-seaters will manage fewer miles between charges than a smaller car with the same powertrain – especially if they are fully loaded. Some of the electric 7-seaters on this page can manage over 150 miles on a charge though.
They're undoubtedly expensive to buy in the first place but, after that, they should prove very cheap to run. If the price is a stumbling block, make sure to check out hybrid 7-seaters like the Kia Sorento and Volvo XC90 Recharge T8, or a used Toyota Prius+, which might offer a useful compromise.
The best 7-seat electric cars to buy in 2021
Scroll down to read more about all the best 7-seat electric cars to buy now…
Citroen e-SpaceTourer/ Peugeot e-Traveller/ Vauxhall Vivaro-e Life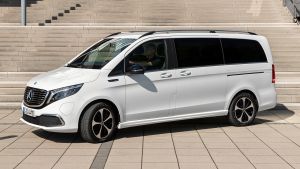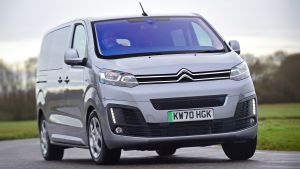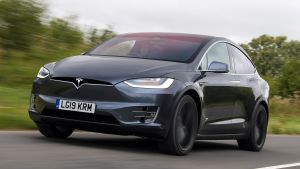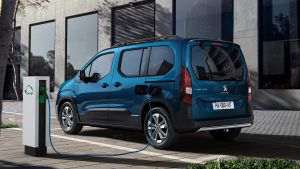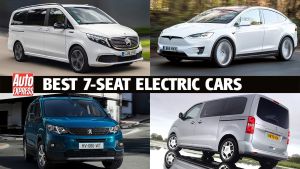 Citroen's largest MPV, the SpaceTourer, is now available in electric form as the e-SpaceTourer. It's based on the Dispatch panel van and uses the same powertrain as the Peugeot e-208 and Vauxhall Corsa-e, so you get a 134bhp electric motor and a 50kWh li-ion battery. The drive system is good for over 200 miles in those superminis but the bigger e-SpaceTourer achieves up to 148 miles between top-ups.
You don't get the bigger 75kWh battery option that is offered on the electric Dispatch van, but 100kW fast-charging is included to allow a 30-minute recharge to 80% with the right charger. A normal 7.4kWh wallbox enables easy overnight charging.
Besides badges and minor styling tweaks, the Citroen is identical to the Peugeot e-Traveller and Vauxhall Vivaro-e Life – so your decision might come down to which dealership is closest or which offers the best deals. None of these vehicles are eligible for the plug-in car grant, now that the limit has been reduced to £35,000.
Tesla Model X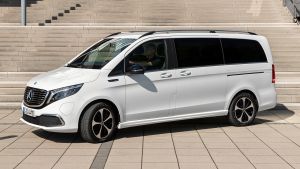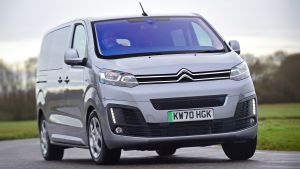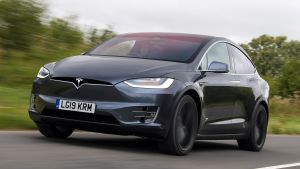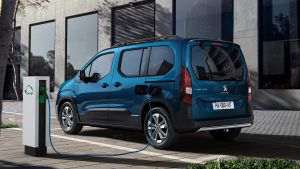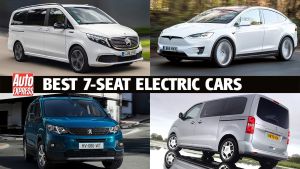 The original seven-seat electric SUV is still the only one on sale right now, although more will follow. It's also the most expensive seven-seat EV at the time of writing, with 2022 versions costing £90,000 or £111,000 – although Tesla does like to change its pricing on a whim.
The Model X still features highly distinctive styling with those 'falcon' doors that open upwards. They're not just for show, though – they're meant to allow easier access to the rear seats in tight car parks.
A new 'Plaid' powertrain coming next year promises a 2.5-second 0-62mph time, which would make it the fastest SUV ever made, while Plaid and Long Range models offer well over 300 miles of range. Tesla owners can also use the Supercharger network, our current favourite charging network.
Mercedes EQV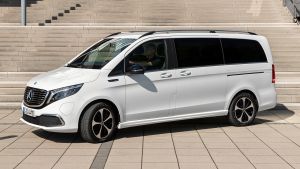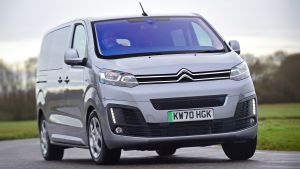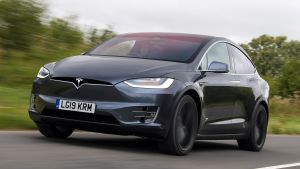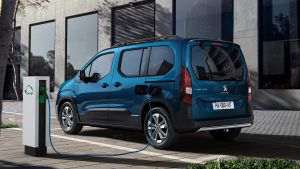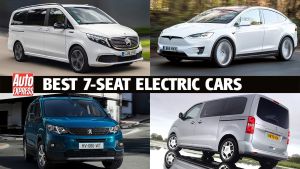 With many vans-with-windows you have to accept the hard plastics that are favoured for commercial vehicles, but that's not the case with the Mercedes EQV. It's the new electric version of the V-Class, and features a luxurious cabin filled with premium materials and good levels of technology, just as you'd expect from a Mercedes passenger car.
The powertrain is impressive on paper, promising decent figures of 201bhp and over 210 miles of range – although, as with any EV, this will quickly reduce if you spend a lot of time on the motorway. Luckily there's fast-charging, giving a 80% top-up in 45 minutes. Brake regeneration allows one-pedal driving in its strongest setting, too.
Three trim levels are available, with the top one even getting air suspension and a Burmester sound system. All feature LED headlights, a reversing camera and a 10-inch MBUX media screen, which is perhaps to be expected when the EQV costs over £70,000.
Peugeot e-Rifter/ Citroen e-Berlingo/ Vauxhall Combo-e Life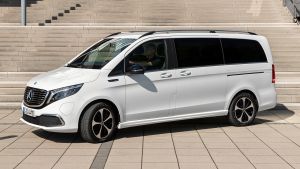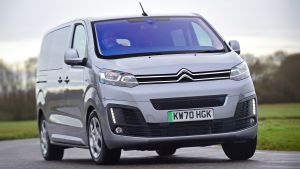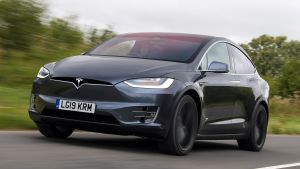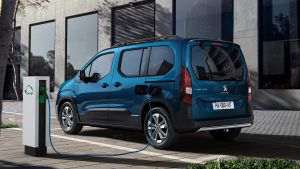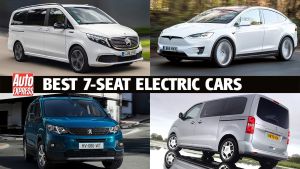 Citroen, Peugeot and Vauxhall all offer two van-based MPVs, and now the smaller ones are electrified too. The e-Berlingo, e-Rifter and Combo-e Life all use the same powertrain as the bigger ones mentioned elsewhere in this list, with a slightly higher range of around 170 miles.
Three modes are included: Eco, Normal and Power. The former limits power to just 80bhp and restricts the air conditioning system to save range, while 'Power' is best reserved for heavy loads, Citroen says. Charging is the same as for the bigger MPVs, so an 80% charge can be achieved in half an hour at a public fast-charger.
None look very different to their petrol and diesel counterparts, with the e-Berlingo getting just a few blue touches to mark it out. These are a little more expensive than petrol and diesel ones, but once again offer the prospect of lower running costs.
Nissan e-NV200 Combi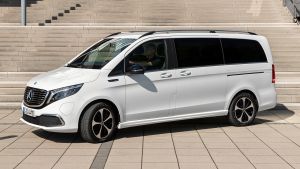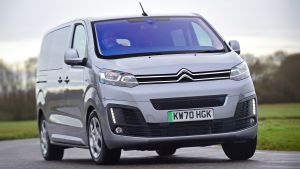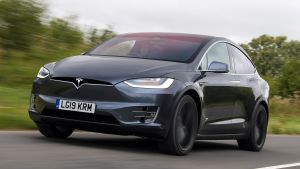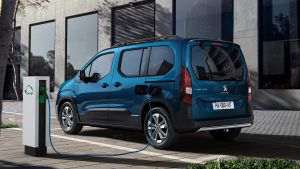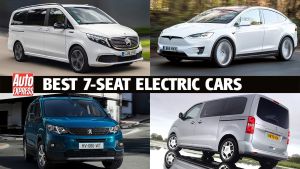 The Nissan e-NV200 Combi is a car that you may have forgotten about, but it is nonetheless an electric seven-seater. It's based on the underpinnings of the Nissan Leaf, but feels like the old one. It's not very quick (top speed is 76mph), and manages a somewhat meagre 124 miles before you'll need to plug in it. You may be able to go slightly further if you just keep within city limits; Nissan says up to 187 miles is possible here.
Comfort is a plus, but really this people carrier does feel its age, especially against the new wave of electric cars. The infotainment is similarly dated, even if a reversing camera is standard on Acenta and Evalia trims. Mid-range Acenta also gets cruise control, automatic air conditioning and rapid charging, so at least there's a reasonable spec list.
It's also the only car on this list to benefit from the updated plug-in car grant, but paying over £30,000 for it will still sting a bit.
Would you buy one of these electric seven-seaters or do you already own one? Let us know your opinion in the comments…