Best new cars coming in 2021
Whether you're a fan of electric cars or can't wait to see the next supercar, there should be something for everyone coming in 2021 and beyond. 
It's no surprise to see EVs dominate, with Audi, BMW and Mercedes and set to provide for the executive and luxury market with the new Q4 e-tron, i4 and EQS, while the Skoda Enyaq and Dacia Spring Electric will target the more affordable end of the EV spectrum.
However, just one look at the list of new cars coming in 2021 and beyond and you will see that the SUV boom will continue to gather pace with the likes of Cupra launching the Formentor and Honda pulling the covers off of a new HR-V. Plus, the sporty SUV segment will increase further with the introduction of the Hyundai Kona N.
There are still cars aiming to appeal to the driving enthusiasts however, with the Ferrari Roma and McLaren Artura, both set to arrive in UK showrooms this year. 
Scroll down below to see our list of the best new cars coming in 2021, with information on pricing and when we can expect to see them go on sale… 
Best new cars coming in 2021
Audi e-tron GT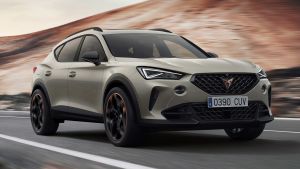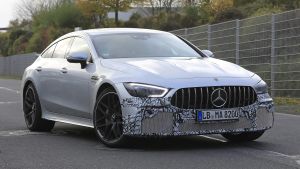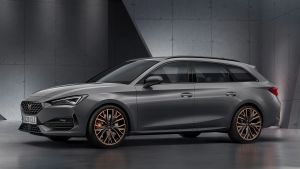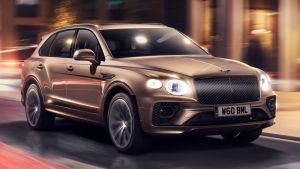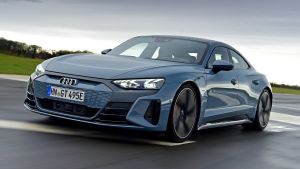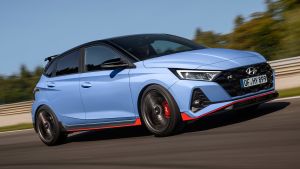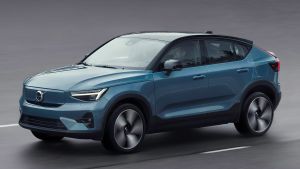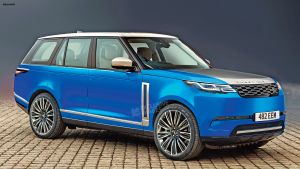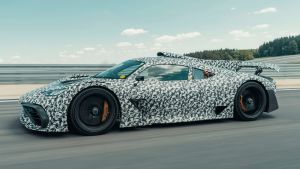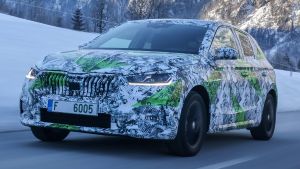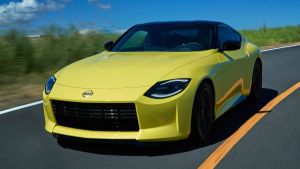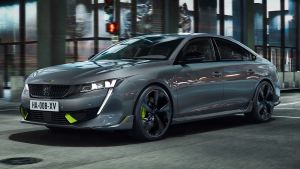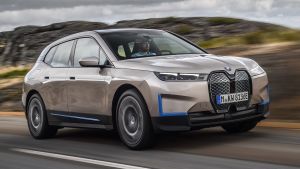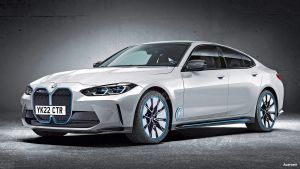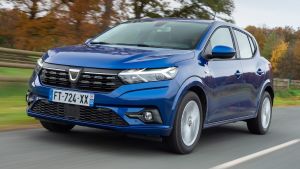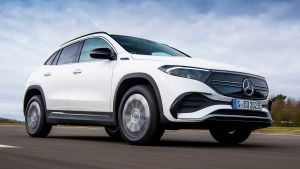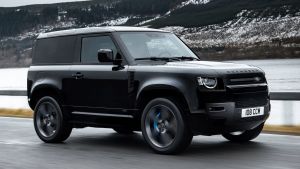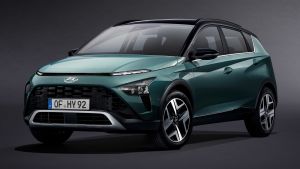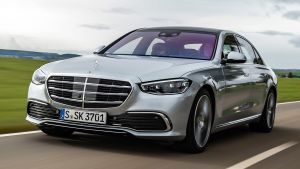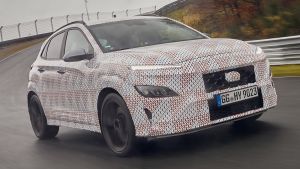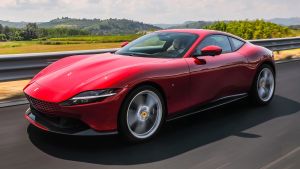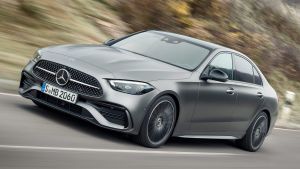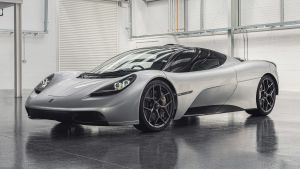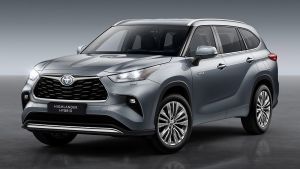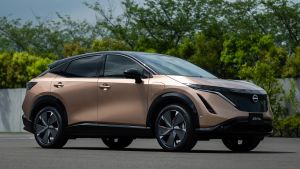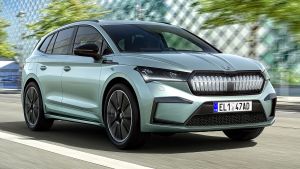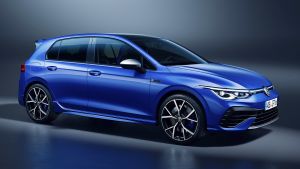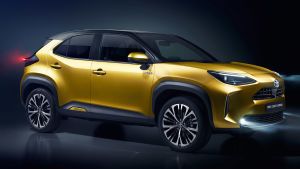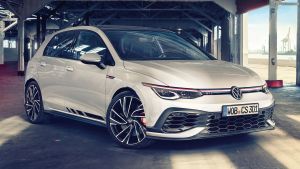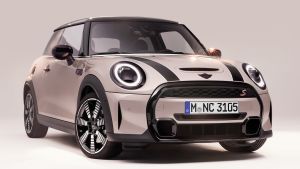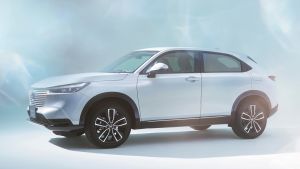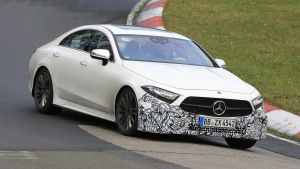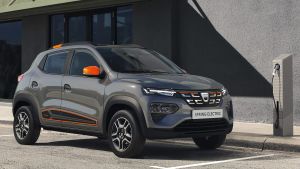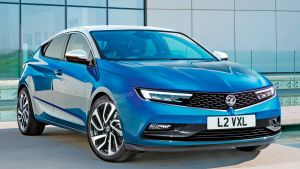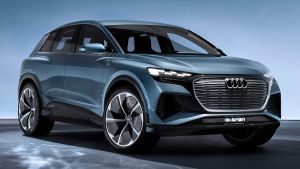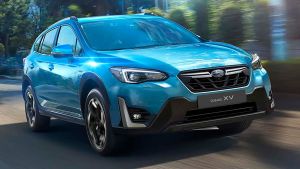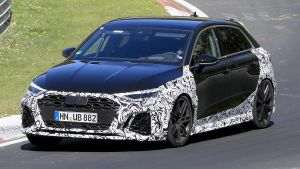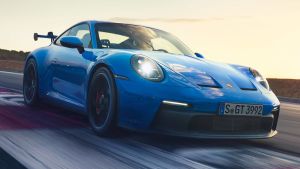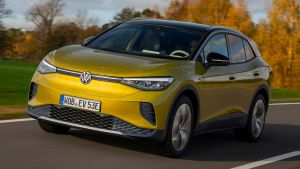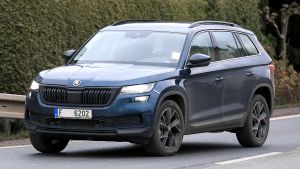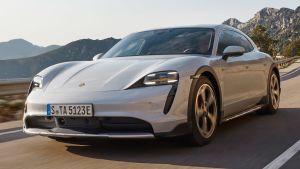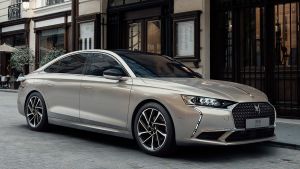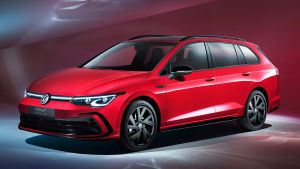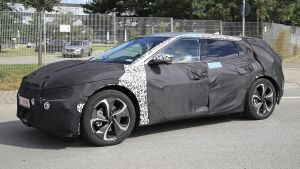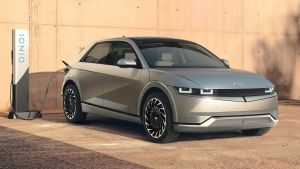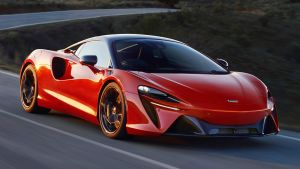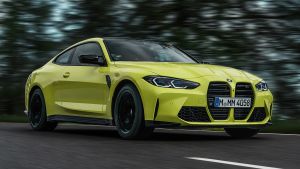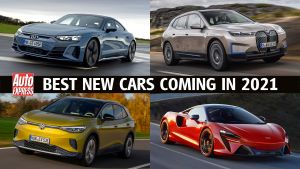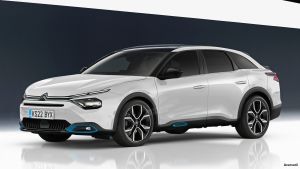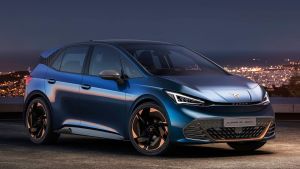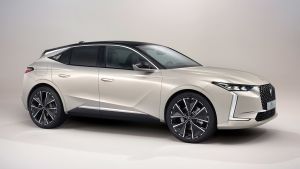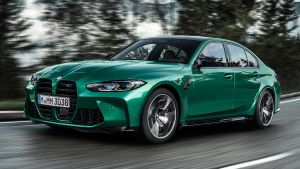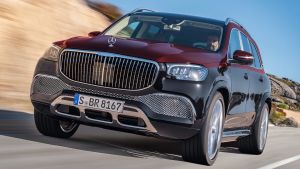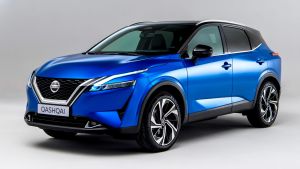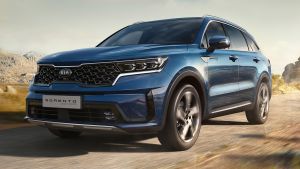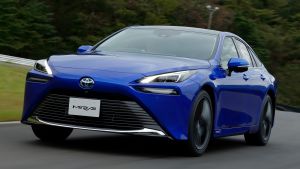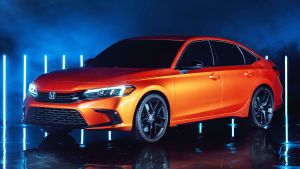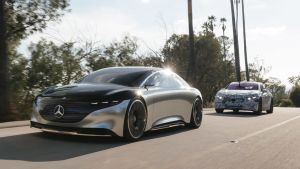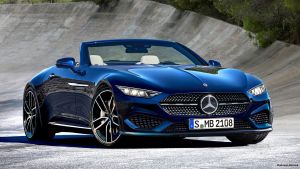 Price: £79,900
On sale: Now
Porsche has made waves in the luxury saloon market with its electric four-door Taycan EV, and now its Audi e-tron GT sister is ready to join the fight against the Tesla Model S. It uses the same J1 platform as the Taycan and also has an 800V battery system, enabling super-fast 270kW DC charging.
The entry-level £79,900 e-tron GT has a motor driving each axle and together they deliver 470bhp – or 523bhp during overboost – and can do almost 300 miles on a single charge. And for those who want more, there's the £110,850 RS e-tron, which is Audi's first all-electric RS model.
It gets the same 84kWh battery pack and can charge to 80 per cent in 23 minutes, but a more powerful rear motor pushes power to 637bhp in overboost conditions.
Audi RS 3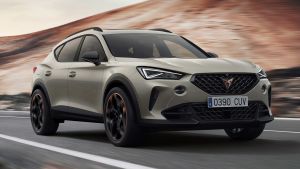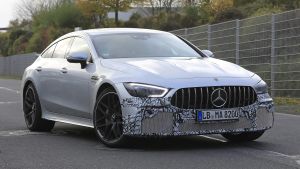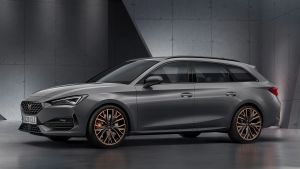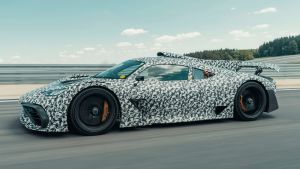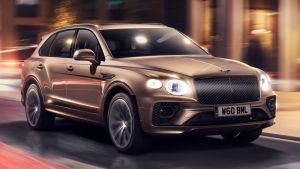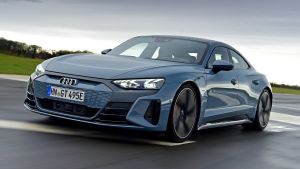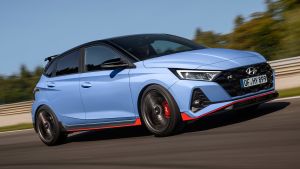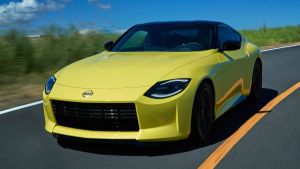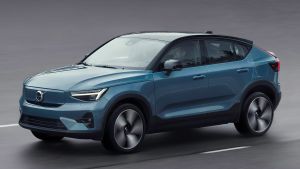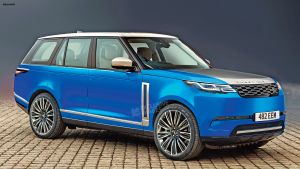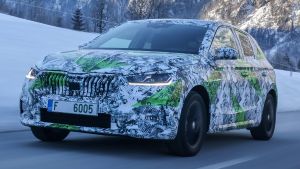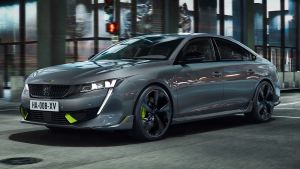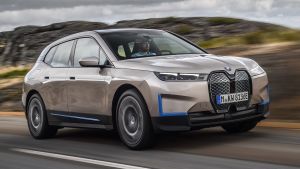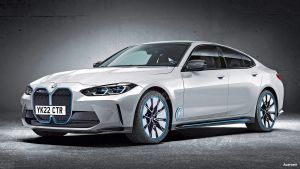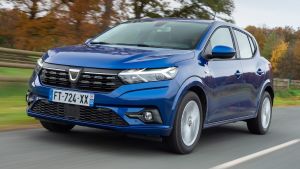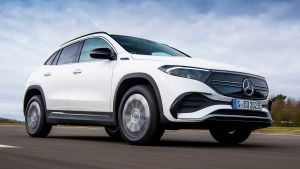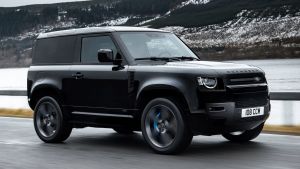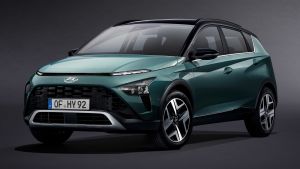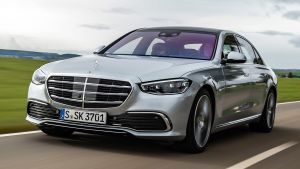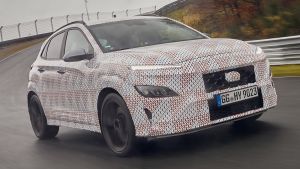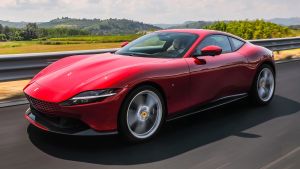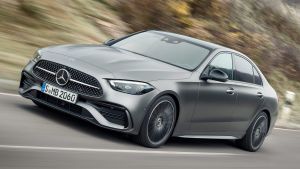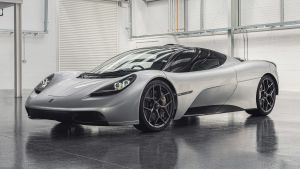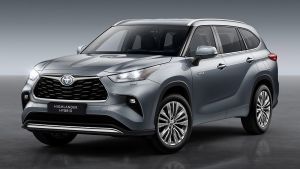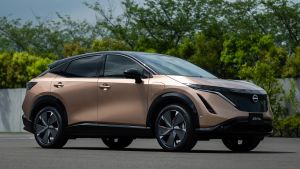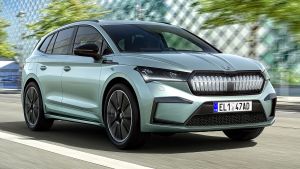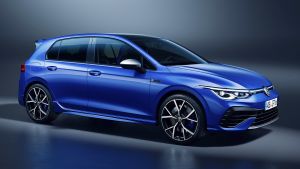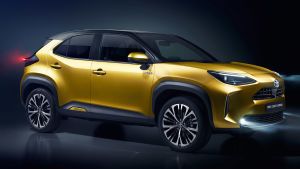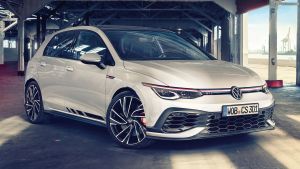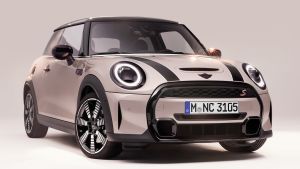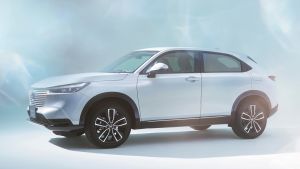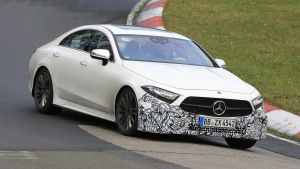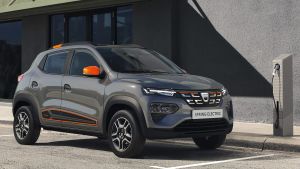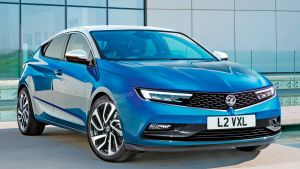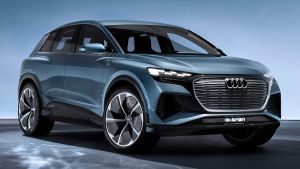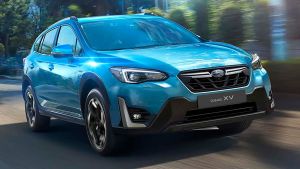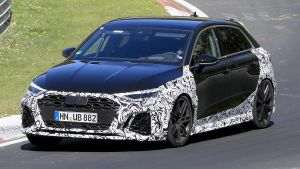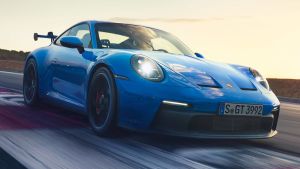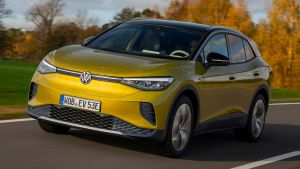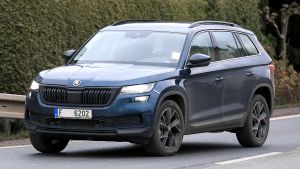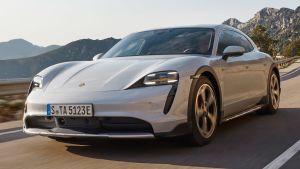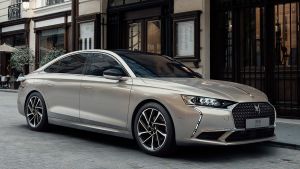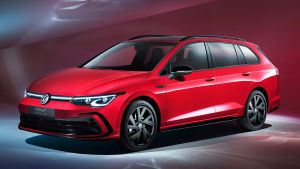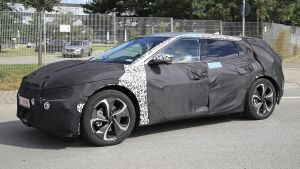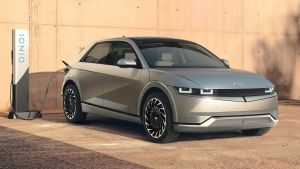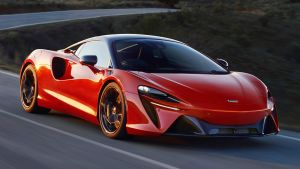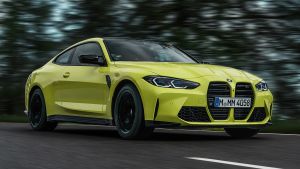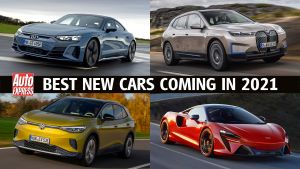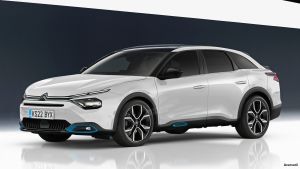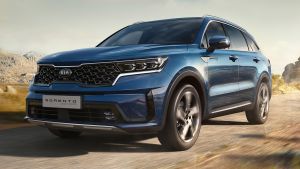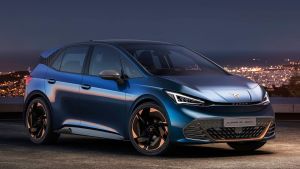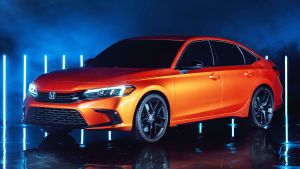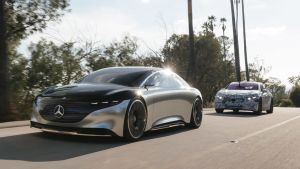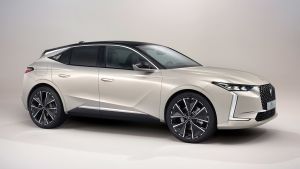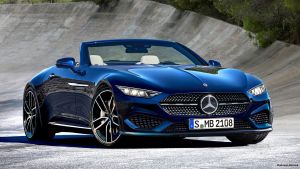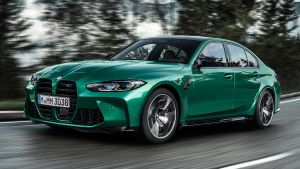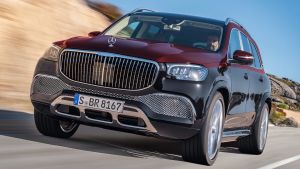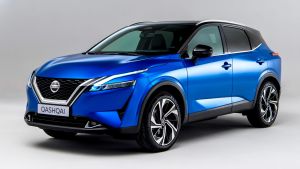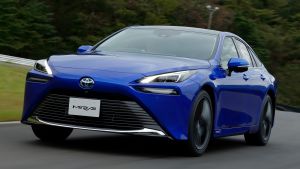 Price: £50,000 (est)
On sale: November 2021
The Audi RS 3's characterful five-cylinder growl offers a unique selling point in a market full of turbocharged four-cylinder hot hatches, and it's back, this time packing even more muscle.
Set to be unveiled this autumn and be on sale here before Christmas, the all-new RS 3 seen here in our spy shot will be one of the most powerful cars to use the VW Group's latest MQB platform. The 2.5-litre turbo unit will survive for the next generation, going against downsizing trends. 
The car will feature quattro four-wheel drive and a dual-clutch transmission as standard. Power output will rise from 395bhp to around 415bhp to keep the RS 3 competitive with super-hatch rivals such as the Mercedes-AMG A 45 S.
Audi Q4 e-tron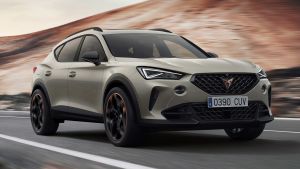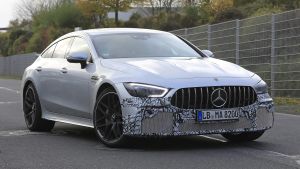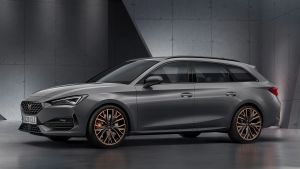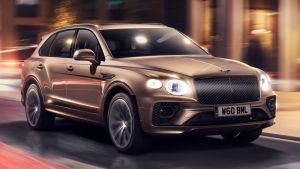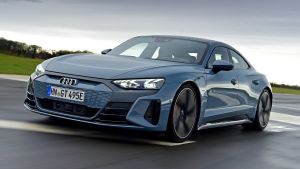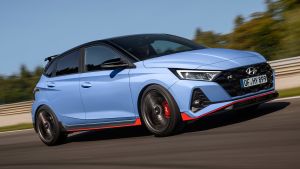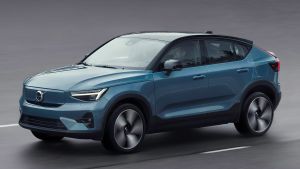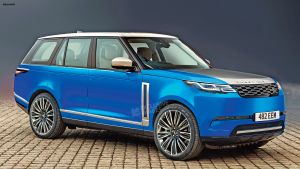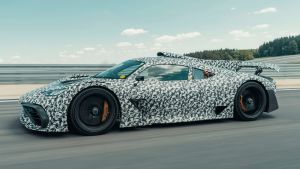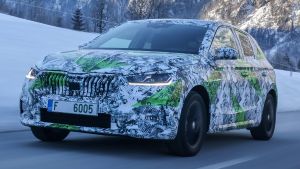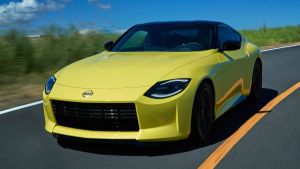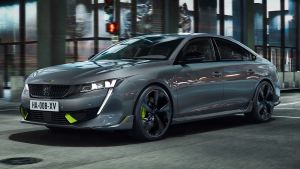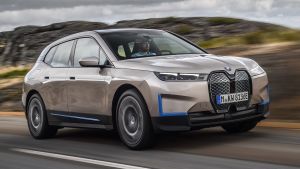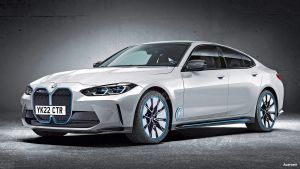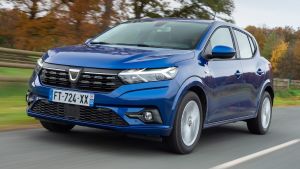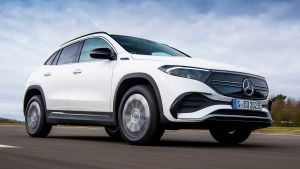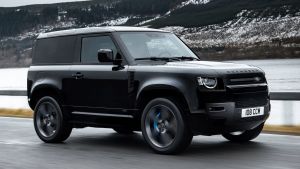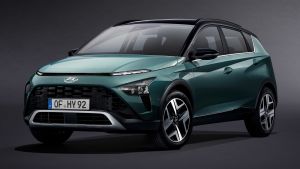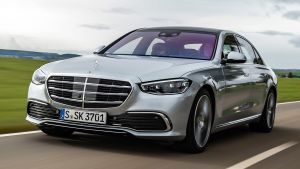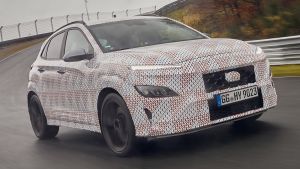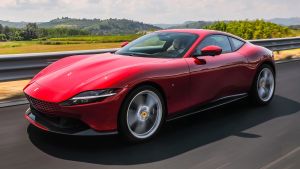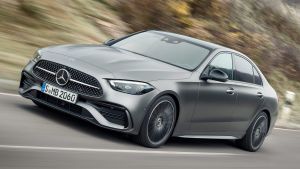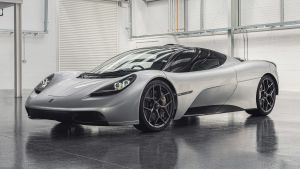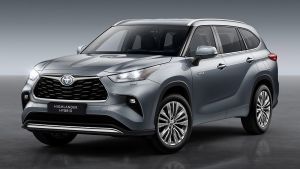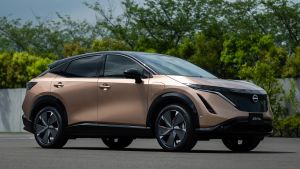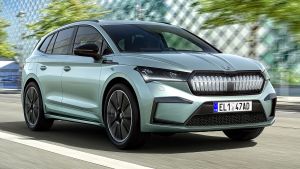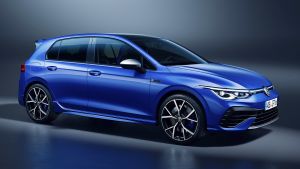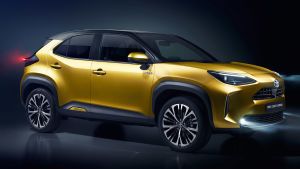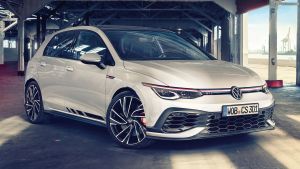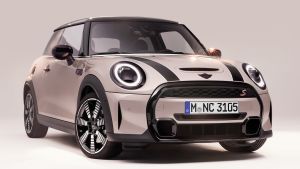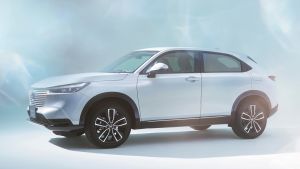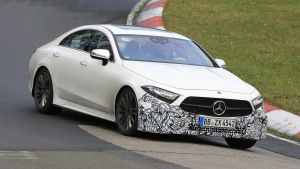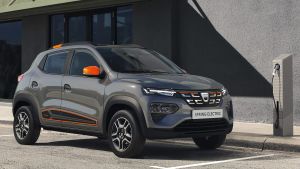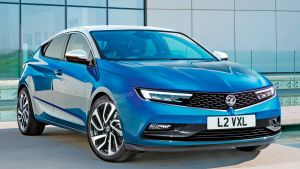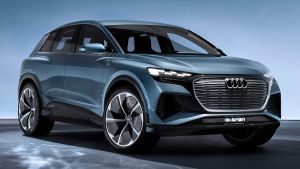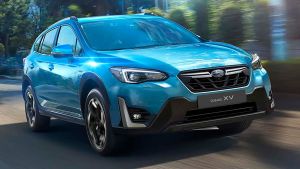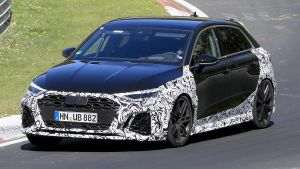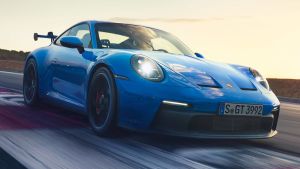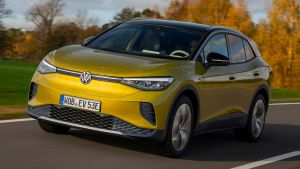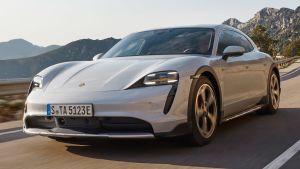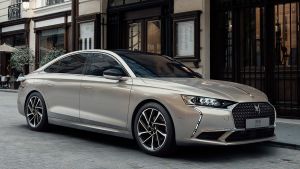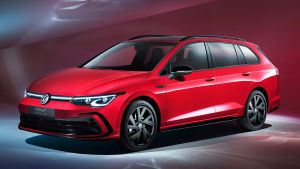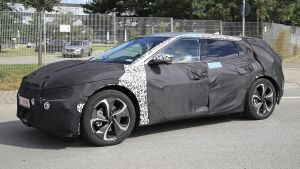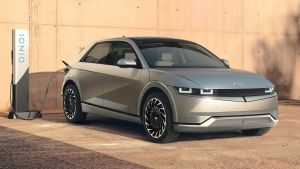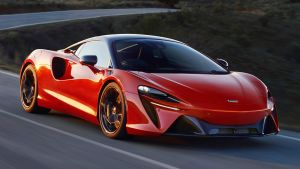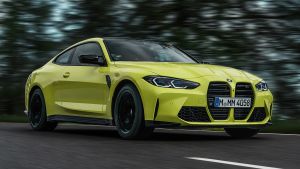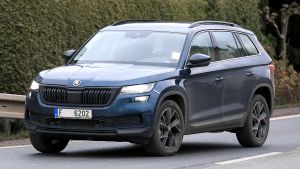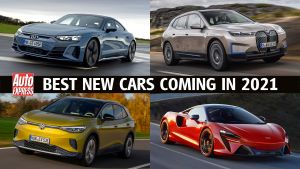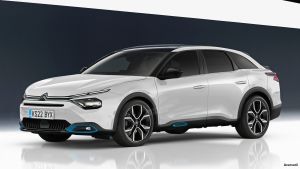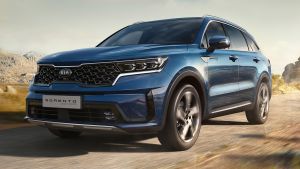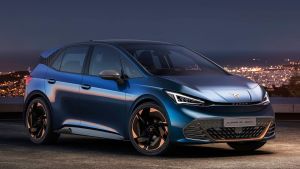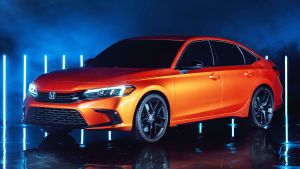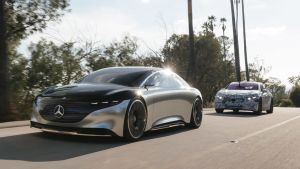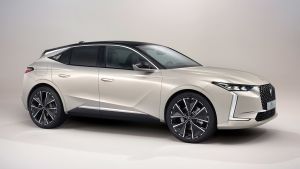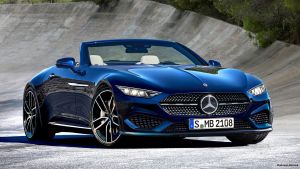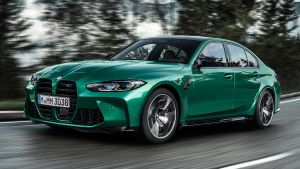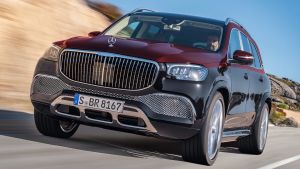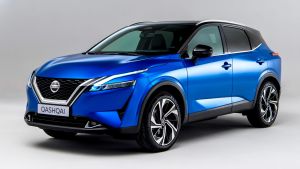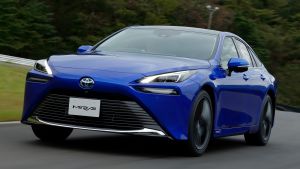 Price: £50,000 (est)
On sale: Winter 2021
Audi's electric onslaught continues with the launch of the Q4 e-tron later this year. It's the brand's first vehicle to use the VW Group's MEB platform for all-electric cars.
Previewed back in 2019 as a concept, the production Q4 e-tron will be available as either a conventional SUV or a Sportback coupé, and both cars will square up against rival electric SUVs such as the forthcoming Tesla Model Y, BMW iX3 and even the Jaguar I-Pace.
Sharing its platform with Volkswagen's new ID.4, it should be available with either rear- or four-wheel drive. The Q4 e-tron can accommodate a large 82kWh battery pack that can be charged to 80 per cent in 30 minutes via a 125kW charger, giving a range of over 280 miles.
Bentley Bentayga Hybrid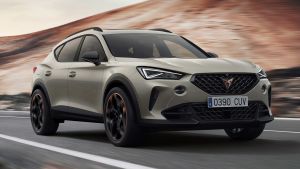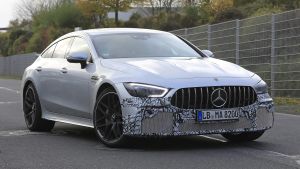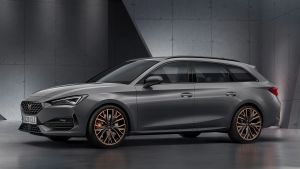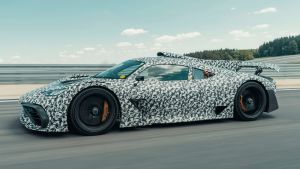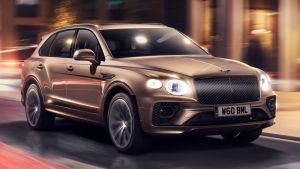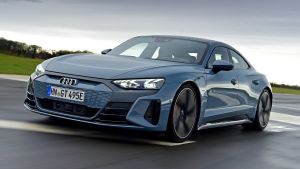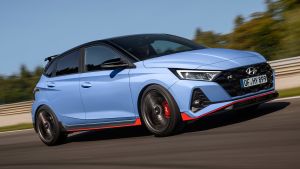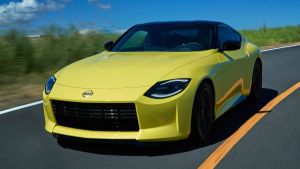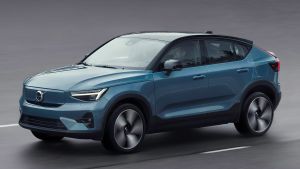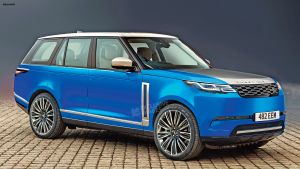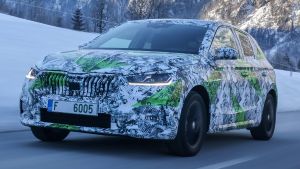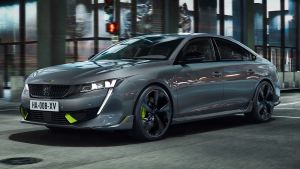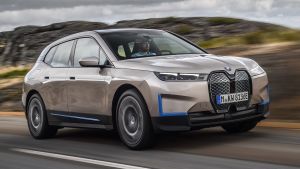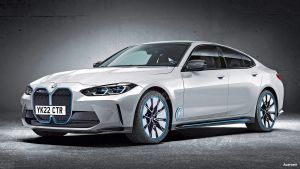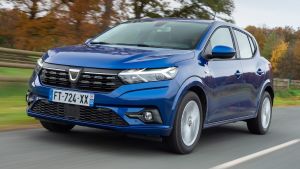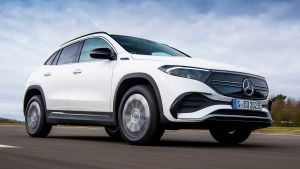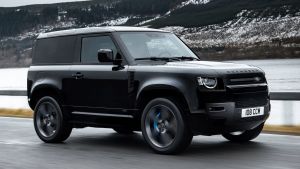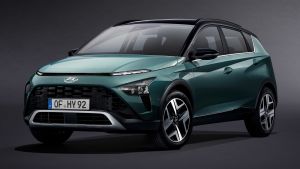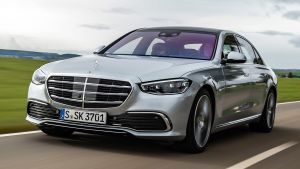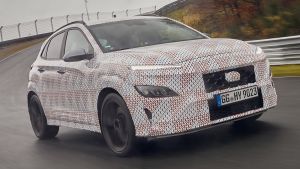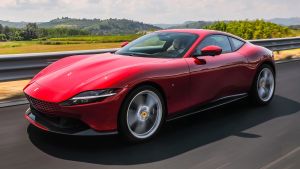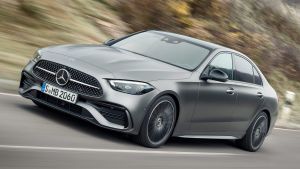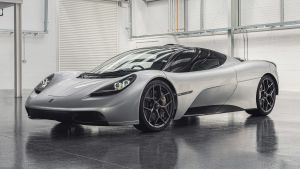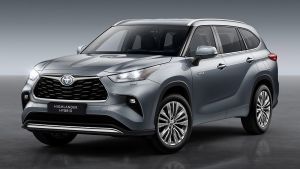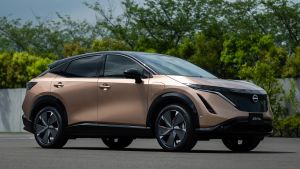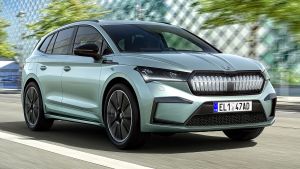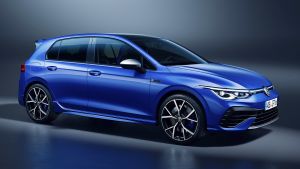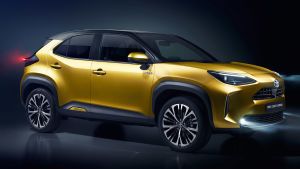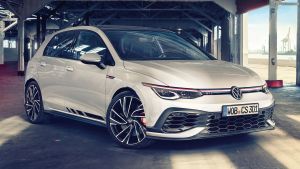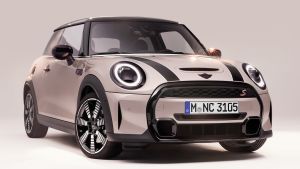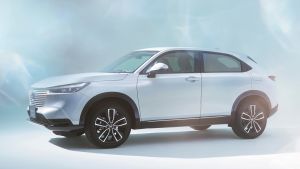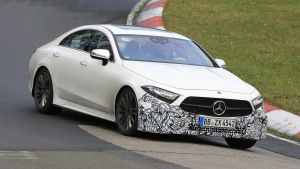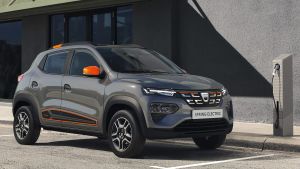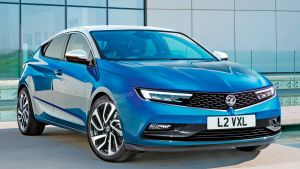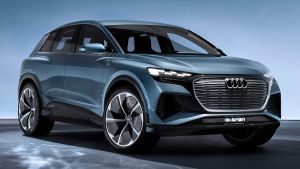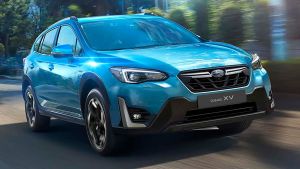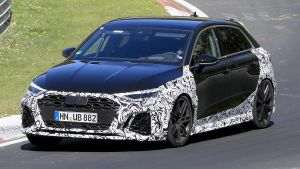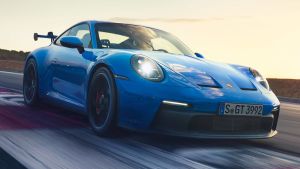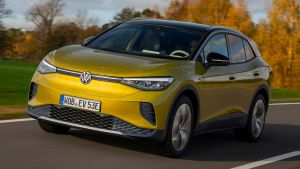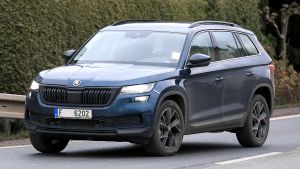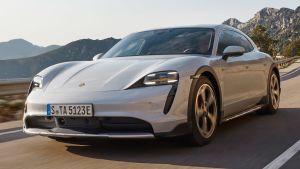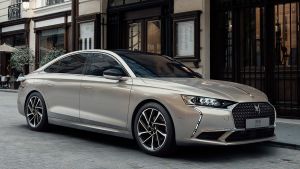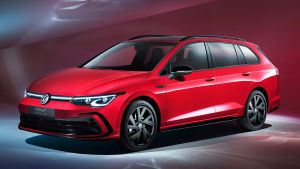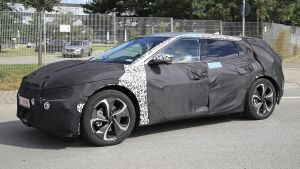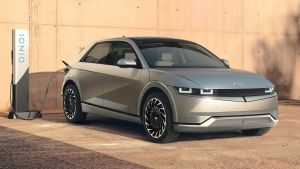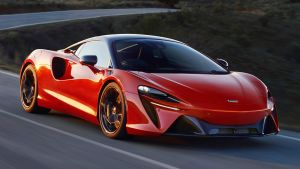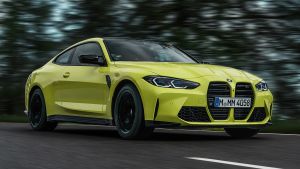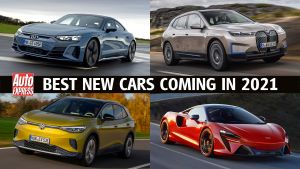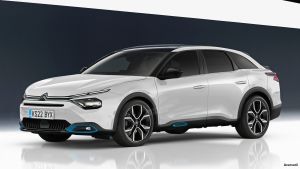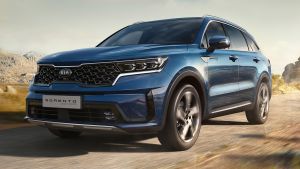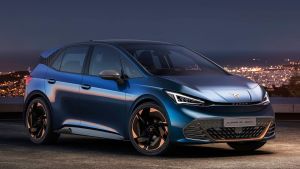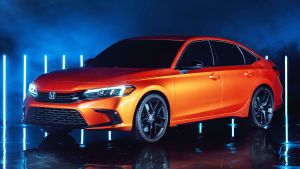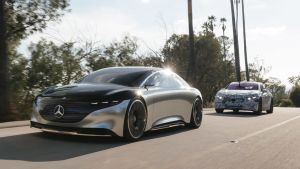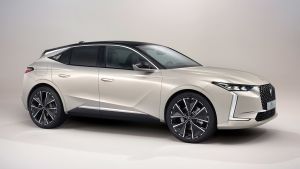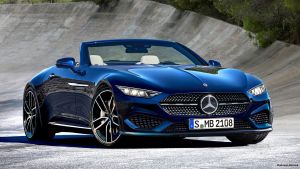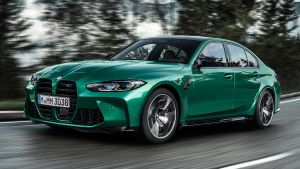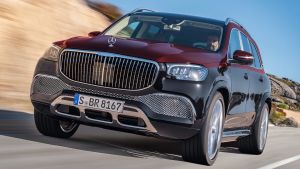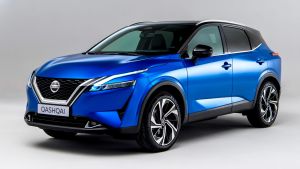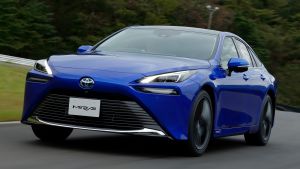 Price: £135,000 (est)
On sale: Summer 2021
Bentley facelifted the Bentayga last year to match the new Continental and Flying Spur, but the big-selling hybrid has had to wait until now to benefit from the same updates.
The official pictures reveal a bigger, more upright grille and LED matrix headlights, while at the back new oval tail-lights reinforce the family connection with Bentley's other cars. The cabin benefits from a 10.9-inch touchscreen display, but the 443bhp plug-in hybrid powertrain, which combines a 3.0-litre V6 and a 17.6kWh battery pack for 0-62mph in 5.5 seconds and 24 miles of electric range, is carried over unchanged.
Elsewhere, the Bentayga line-up retains V8 petrol power and a W12-engined Bentayga Speed model.
BMW i4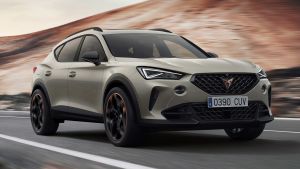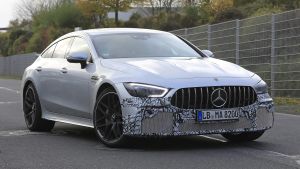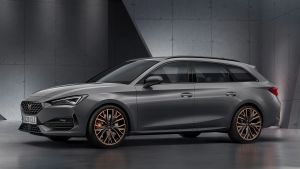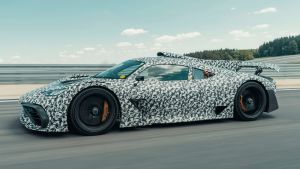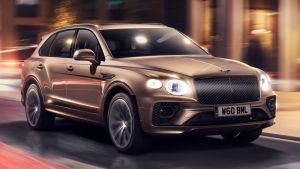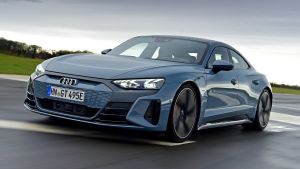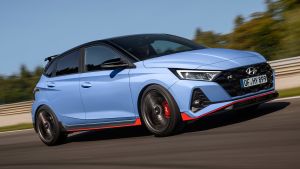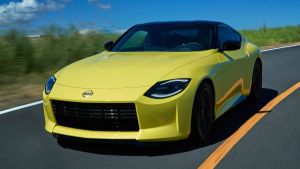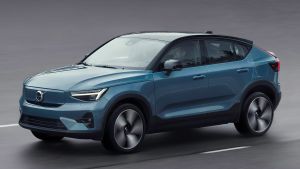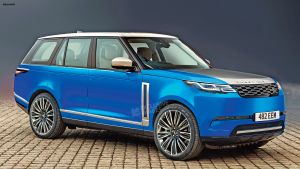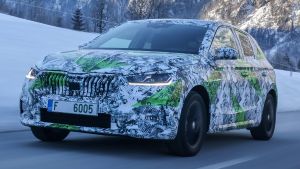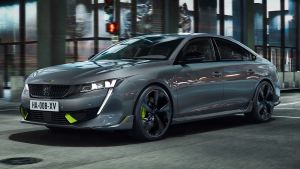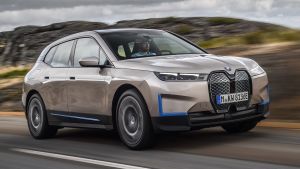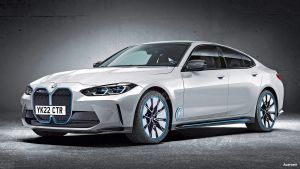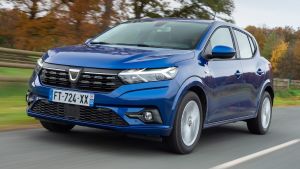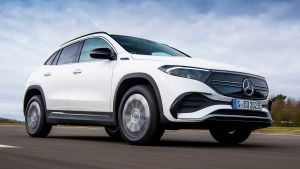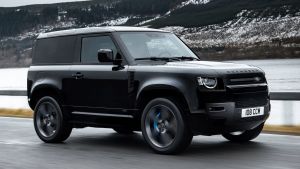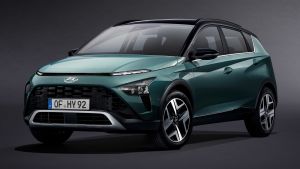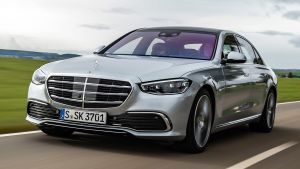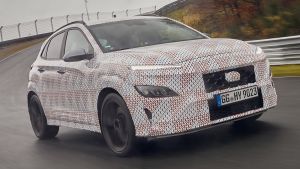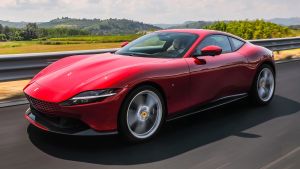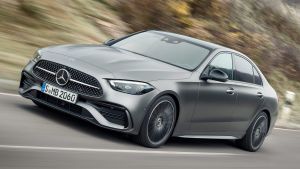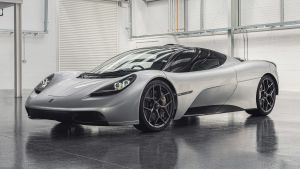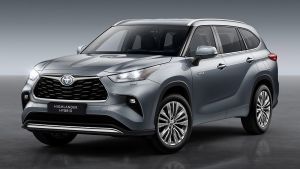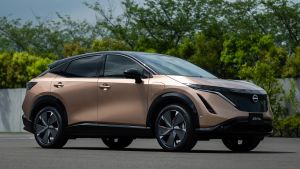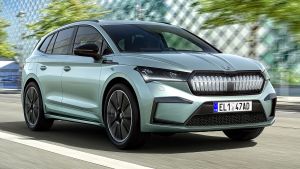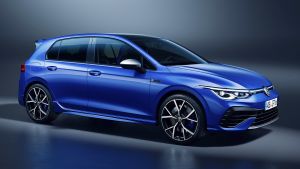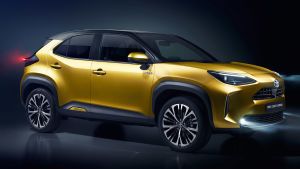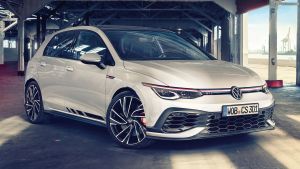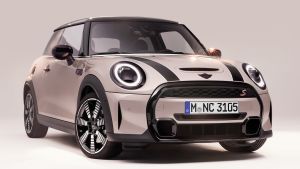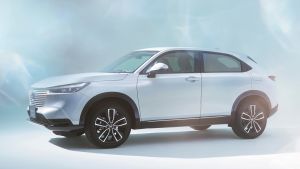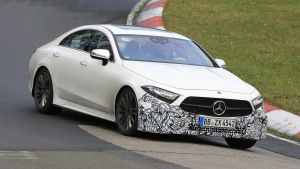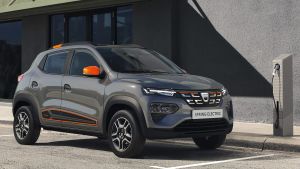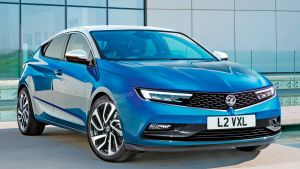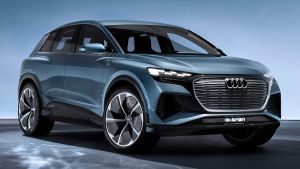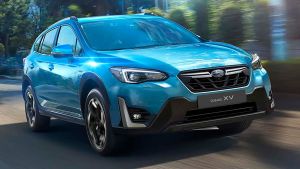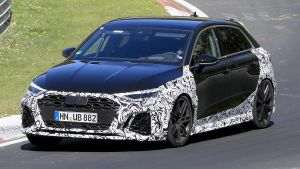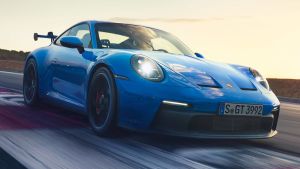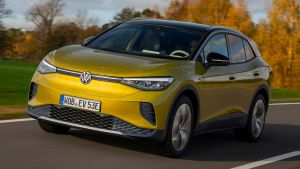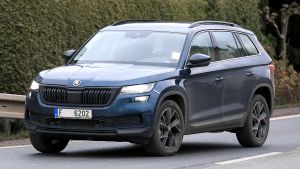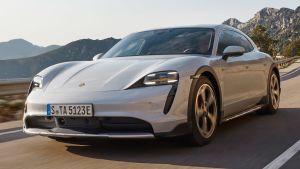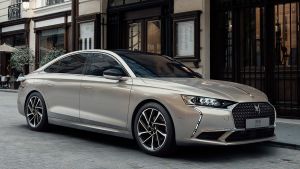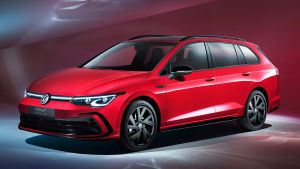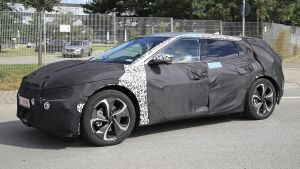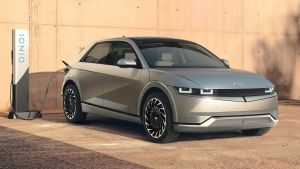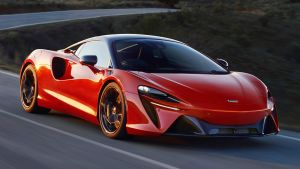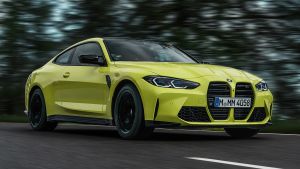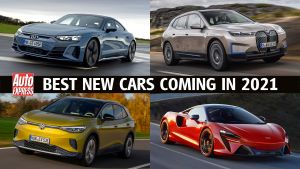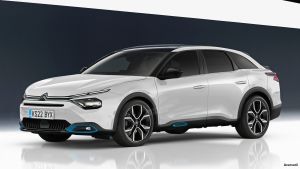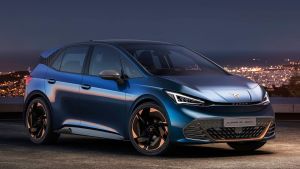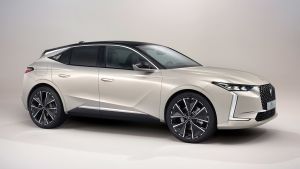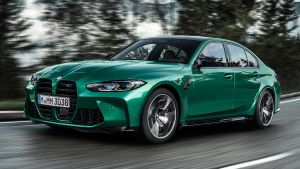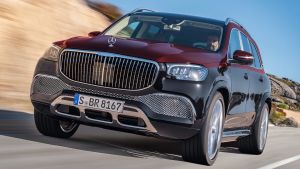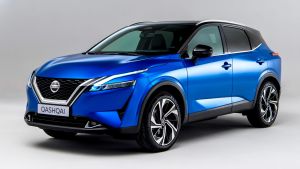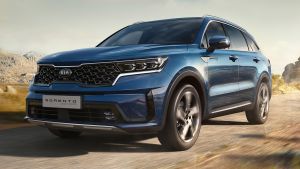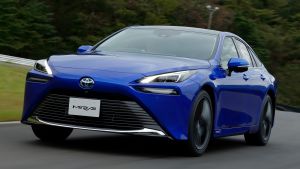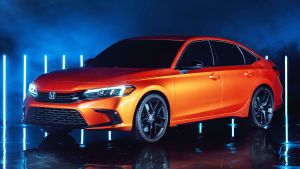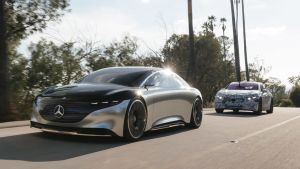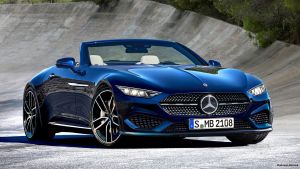 Price: £55,000 (est)
On sale: Winter 2021
As illustrated by our exclusive image, the BMW i4 is set to be introduced as a four-door all-electric counterpart to the BMW 4 Series Gran Coupé. 
While the body looks familiar when seen alongside the new 4 Series, there are big introductions under the skin when compared with earlier BMW EVs. That's courtesy of BMW's new 'fifth-generation' electric drivetrain, which first saw use in the iX3. Benefits include an electric motor and transmission system that's lighter and more compact, an 80kWh battery with 20 per cent more capacity for its physical size, and a target range of 373 miles. 
Sustainability measures mean there are fewer rare earth metals in the drive system and two thirds less cobalt in the battery, too.
BMW iX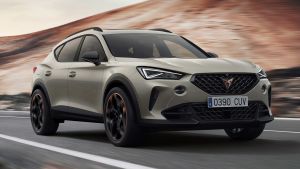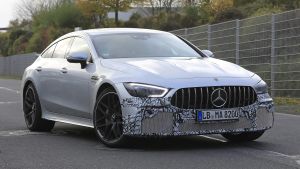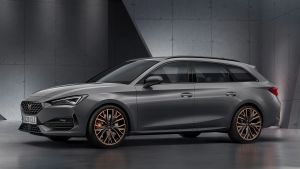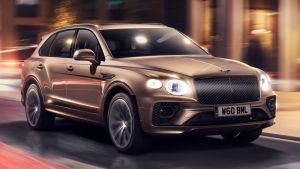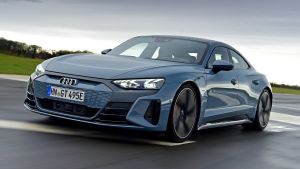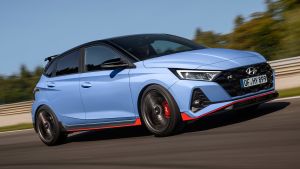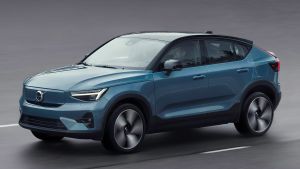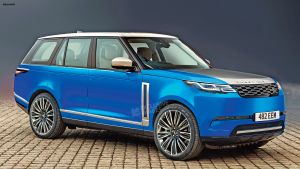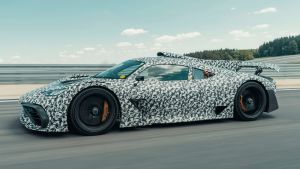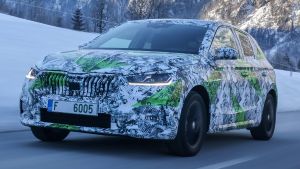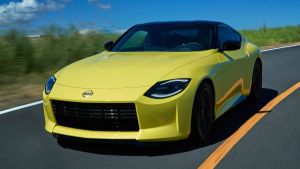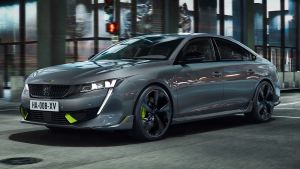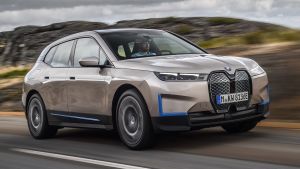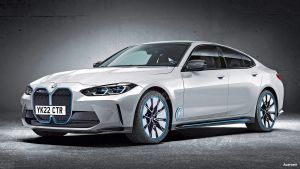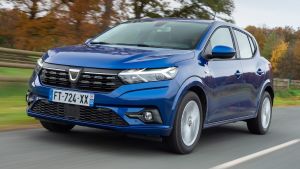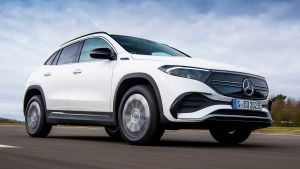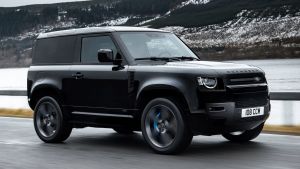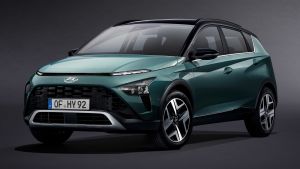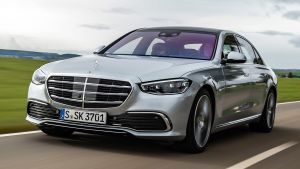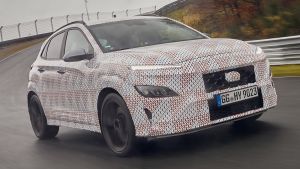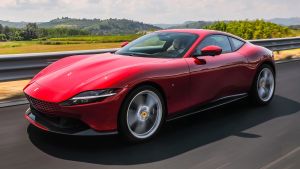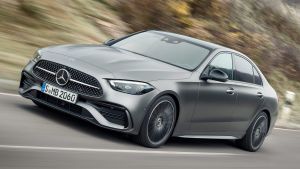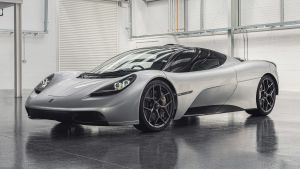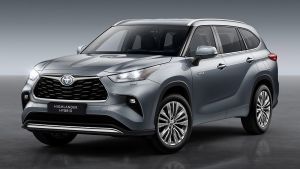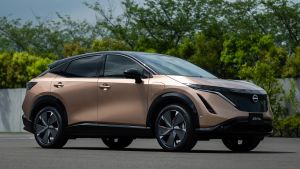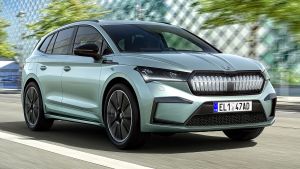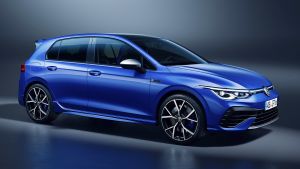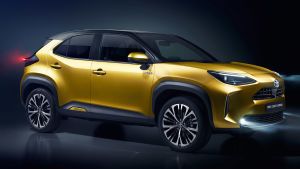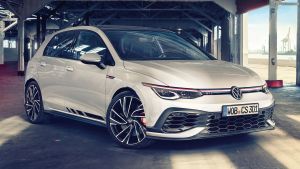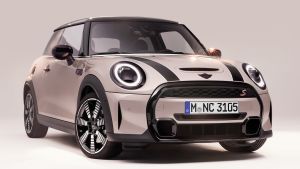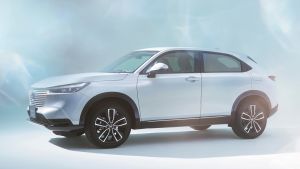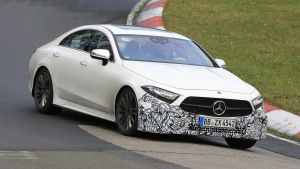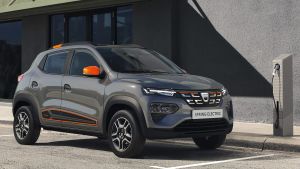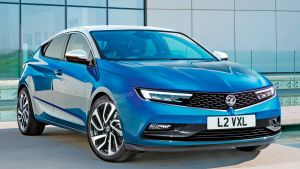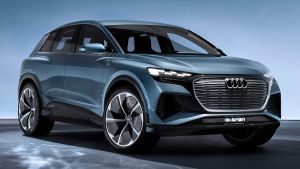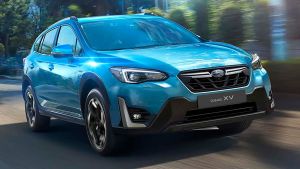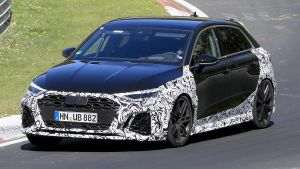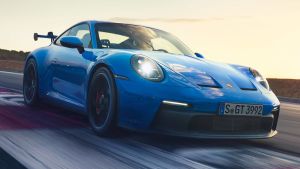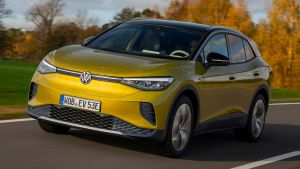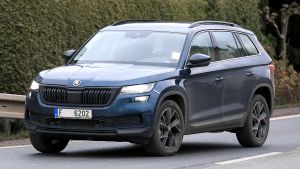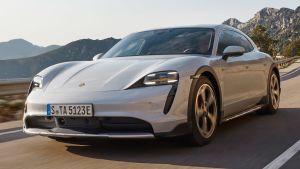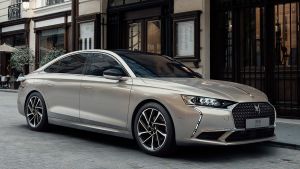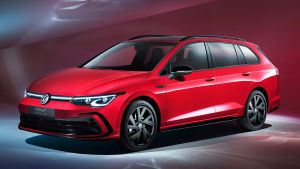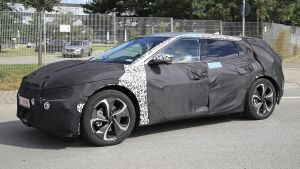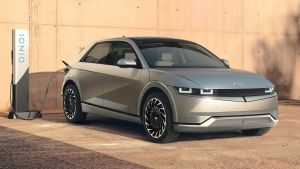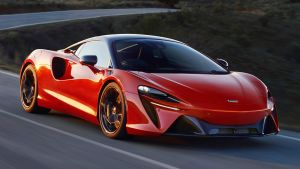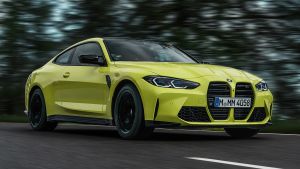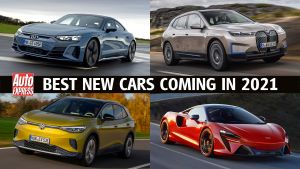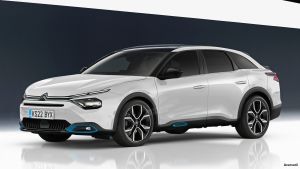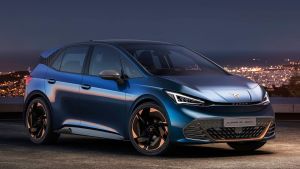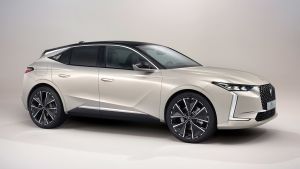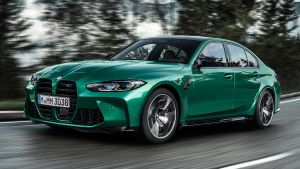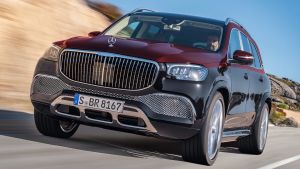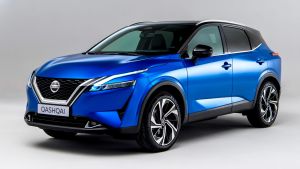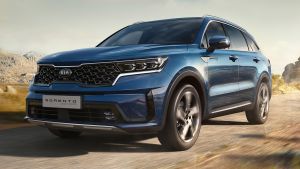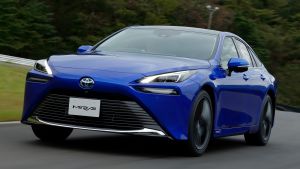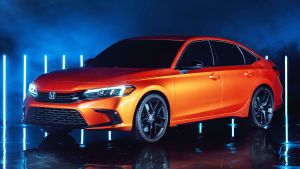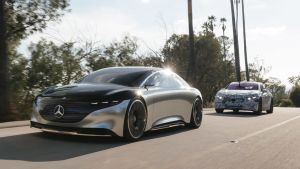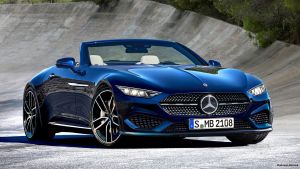 Price: £70,000
On sale: Autumn 2021
The iX all-electric SUV represents a new era for BMW, because it debuts an all-new scalable architecture. 
This platform combines an aluminium spaceframe with carbon fibre composites, and there is 20 times more computing power on board than in any previous BMW production car. It's said to be perfect for the demands of EVs and autonomous driving, and will feature 5G capability and new eighth-generation iDrive infotainment.
The iX promises a similar leap in terms of driving and ownership. With a 100kWh battery and two fifth-generation eDrive electric motors, it can send more than 500bhp to all four wheels, boasts a sub-five-second 0-62mph time and is good for up to 376 miles between charges.
BMW M3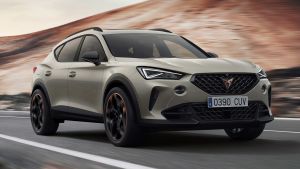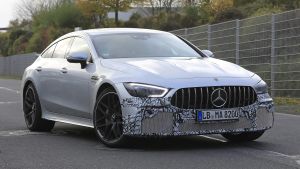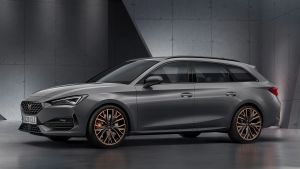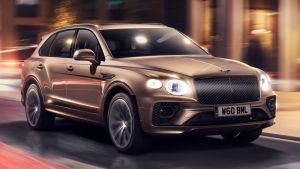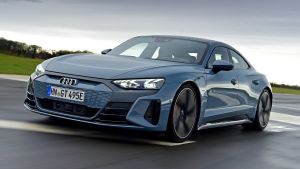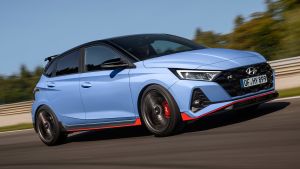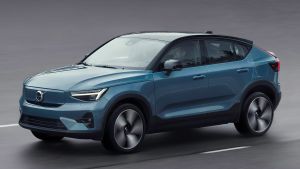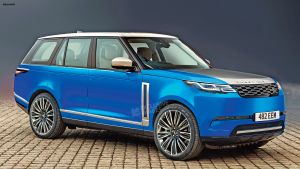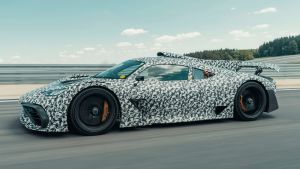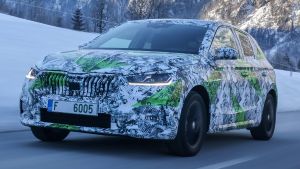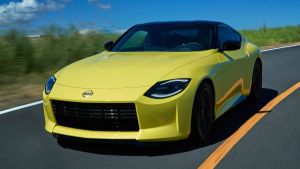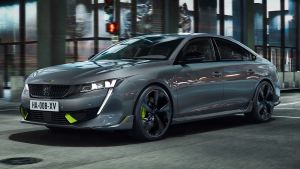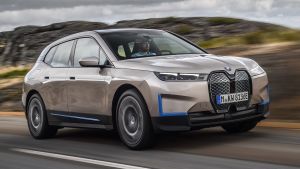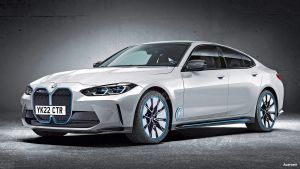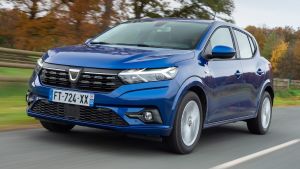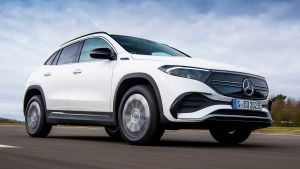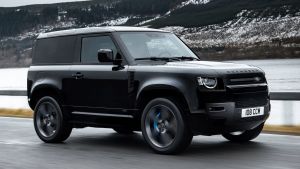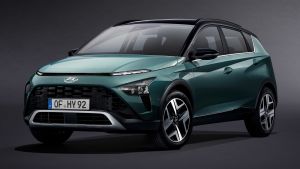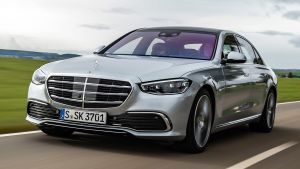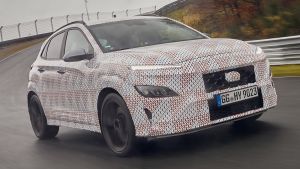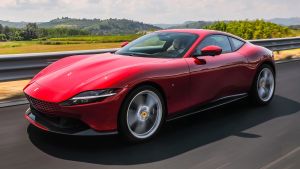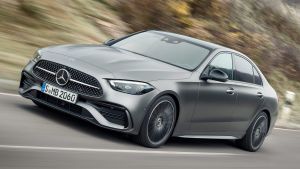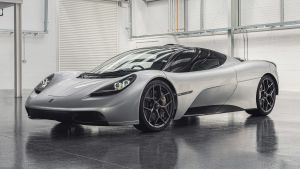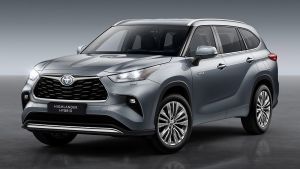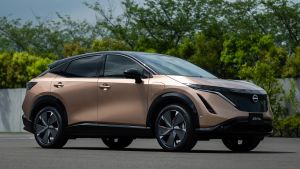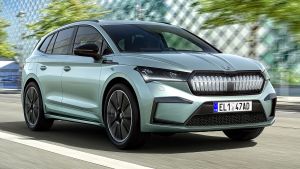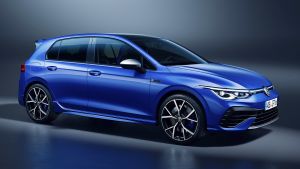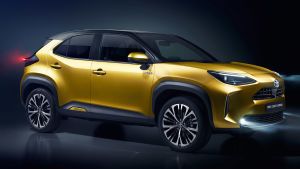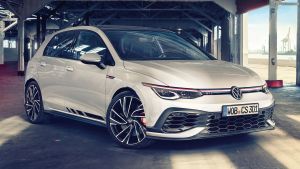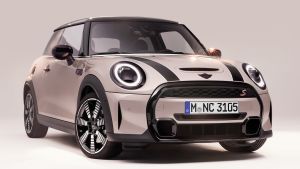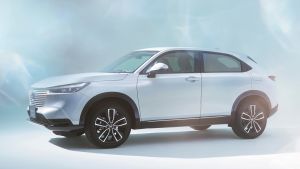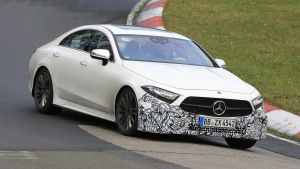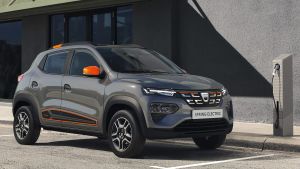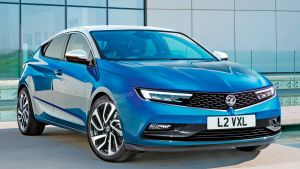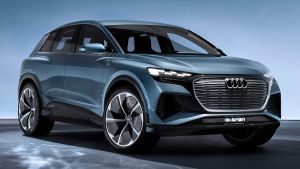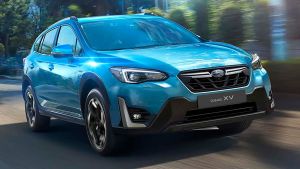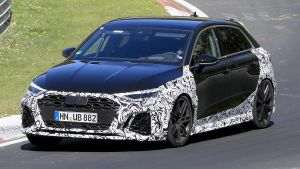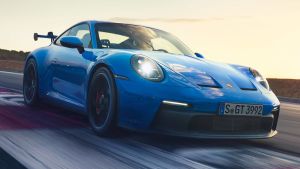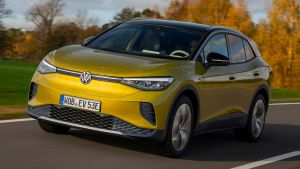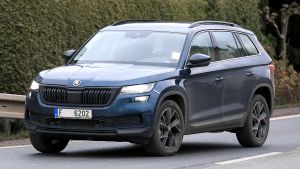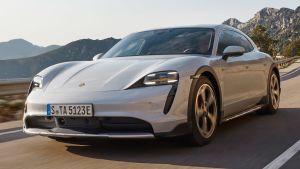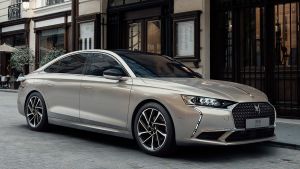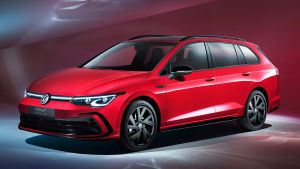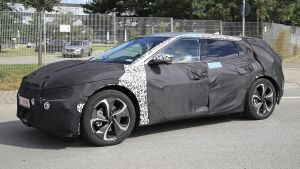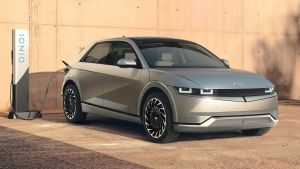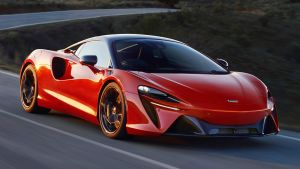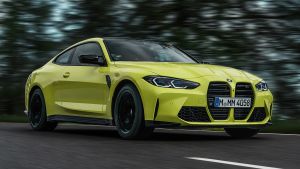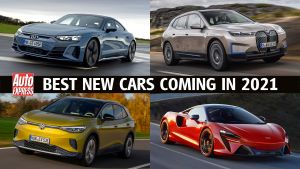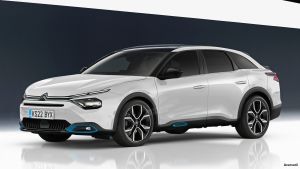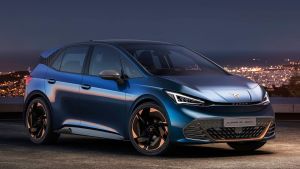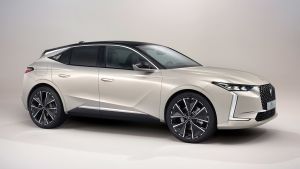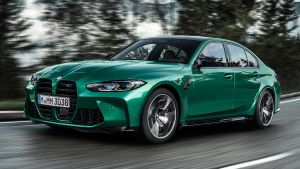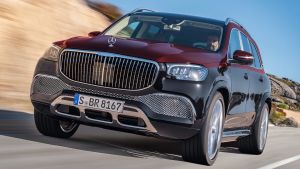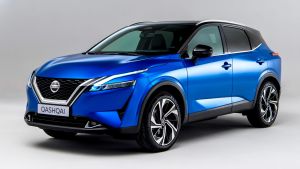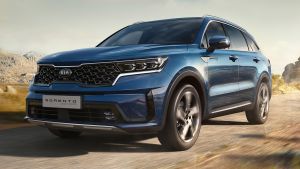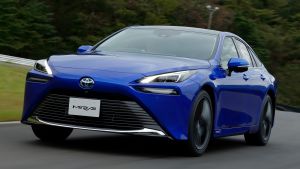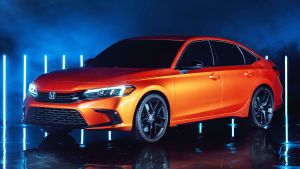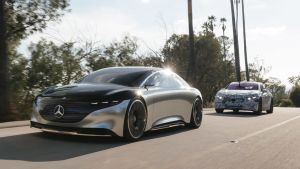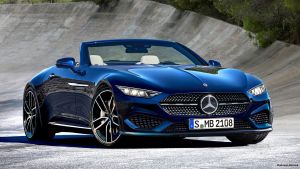 Price: £74,755
On sale: Now
The eighth-generation M3 has borrowed the 4 Series' controversial nostrils, but the bigger news for purists is its optional four-wheel drive, a first for the M3. 
As with the M5, the system constantly varies torque between the front and rear wheels, but can also be switched to solely rear-drive mode. BMW offers a purely rear-drive model, too. A twin-turbo 3.0-litre straight six features once again, available only in 503bhp Competition spec in the UK, and this is paired with an eight-speed automatic gearbox as standard, not the dual-clutch transmission seen in its predecessor.
Further updates include stiffer engine and chassis mounts, a 10-stage traction control system and six-piston brake calipers.
BMW M4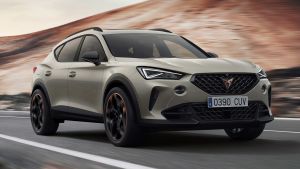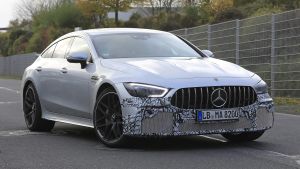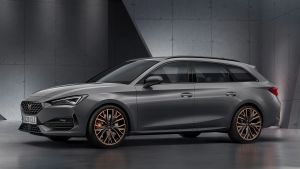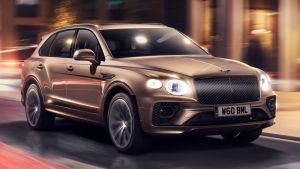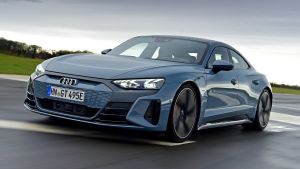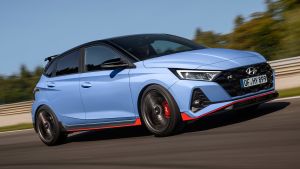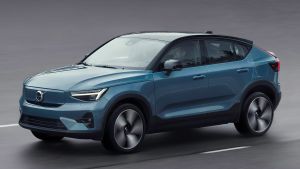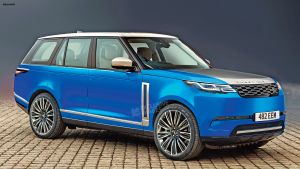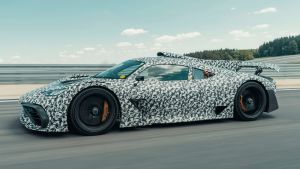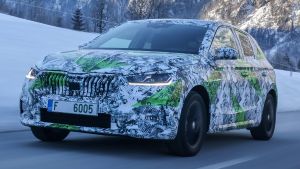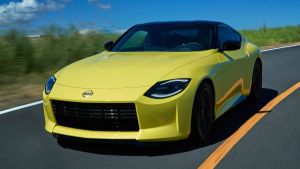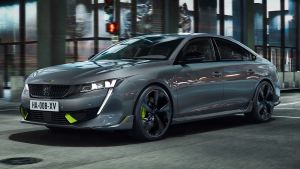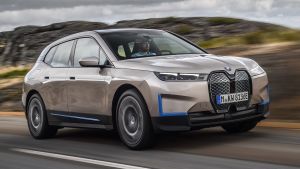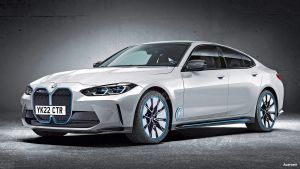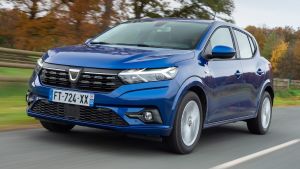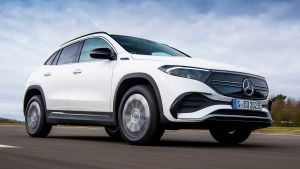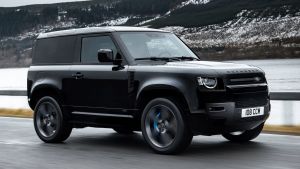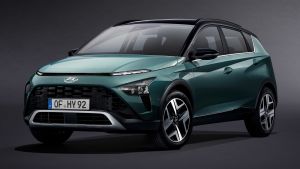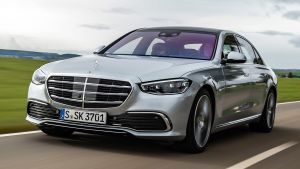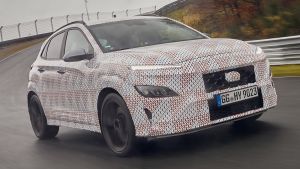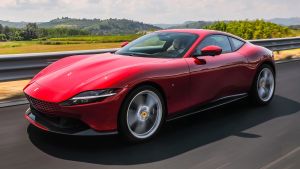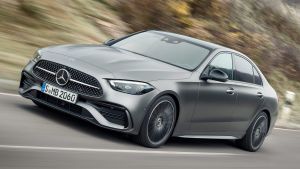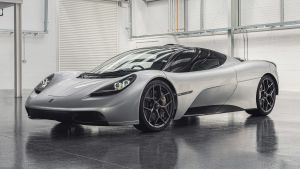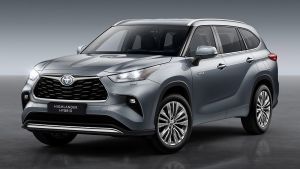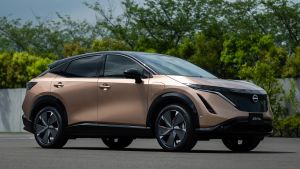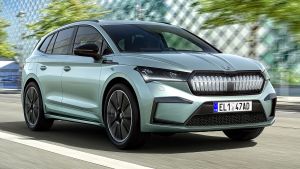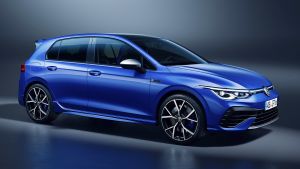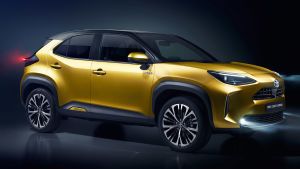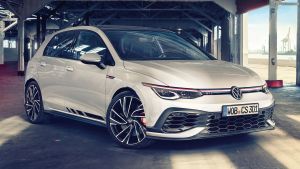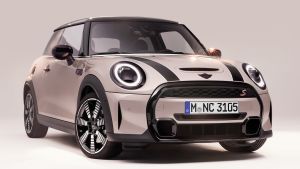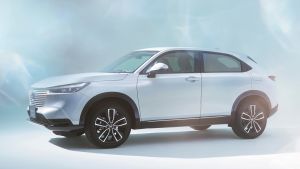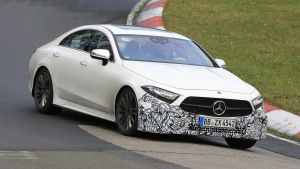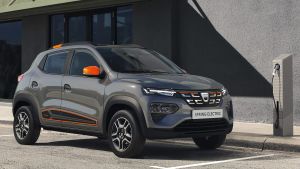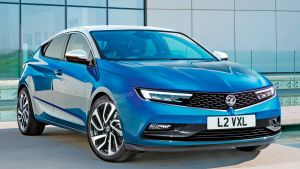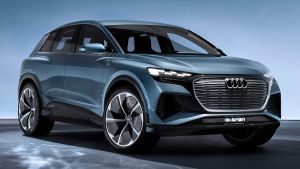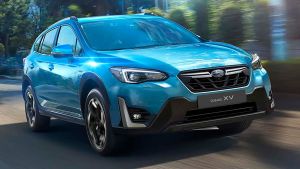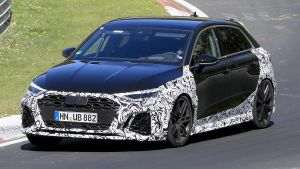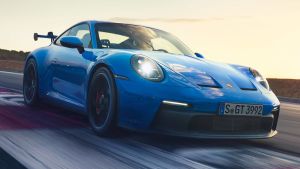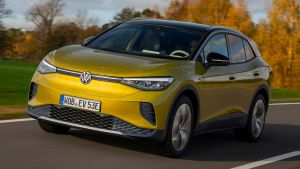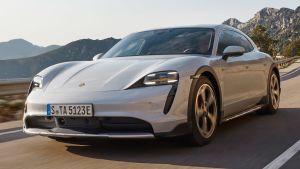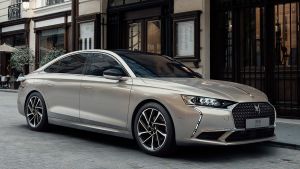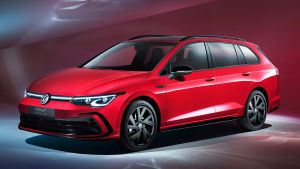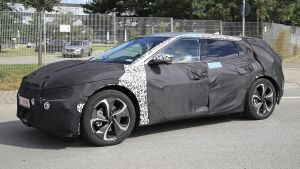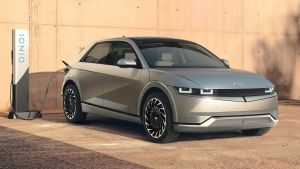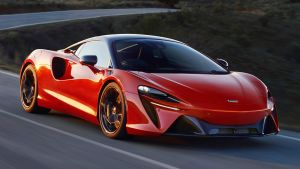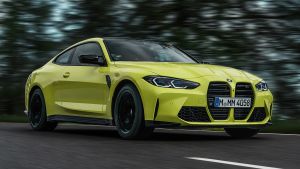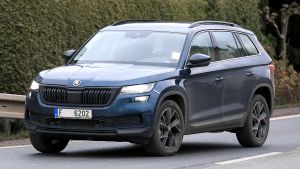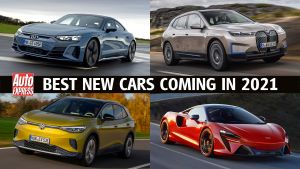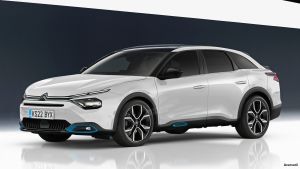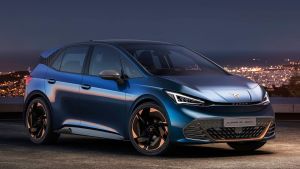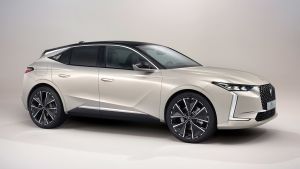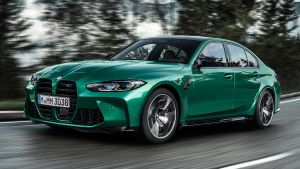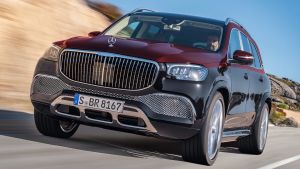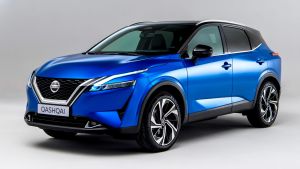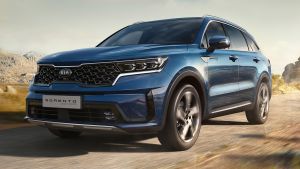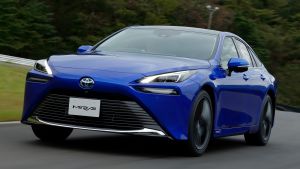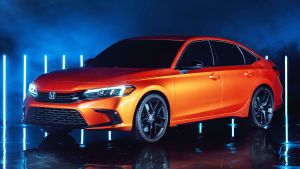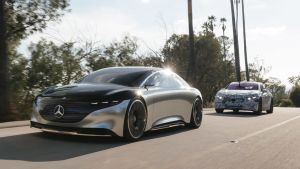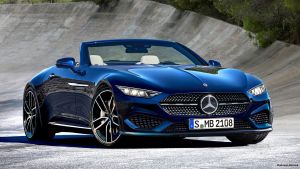 Price: £76,055
On sale: Now
The BMW M4 changed its name from M3 with the last generation, but it remains the definitive front-engined, five-seat performance coupé. Its 3.0-litre twin-turbo straight-six engine is shared with the X3 M and X4 M, and is a familiar recipe from the previous M4. Here it produces 503bhp and 600Nm of torque in Competition spec, the only variant available in the UK, and swaps the previous car's seven-speed dual-clutch gearbox for an eight-speed automatic unit.
There's a fully variable all-wheel-drive system (including rear-drive drift mode), but a rear-drive entry-level car is also offered. A new 10-stage traction control system and drift analyser should ease you in.
Citroen C6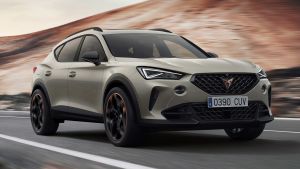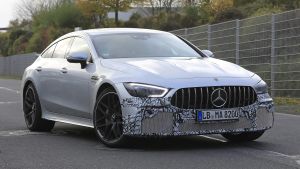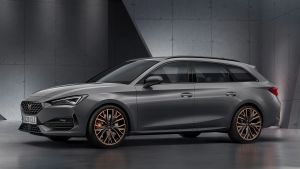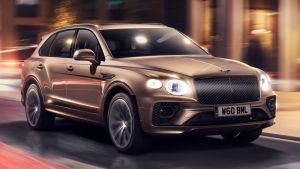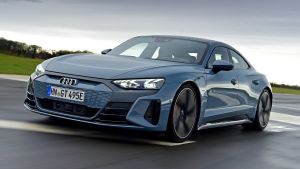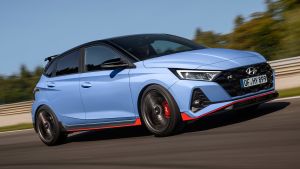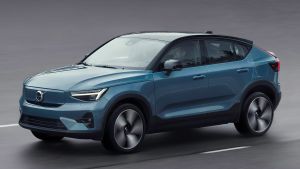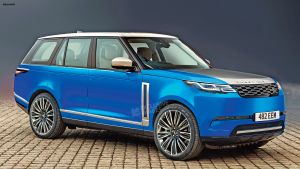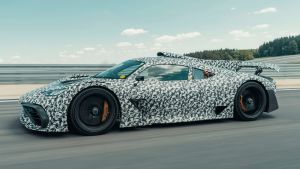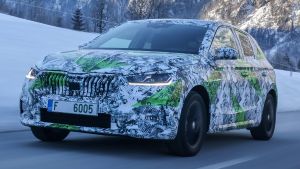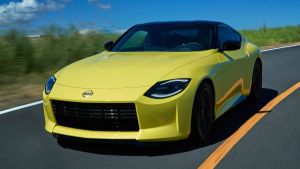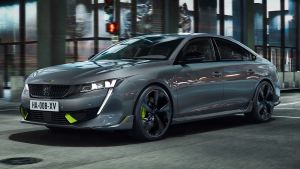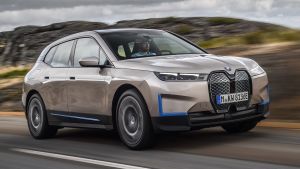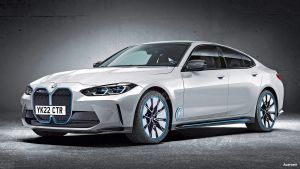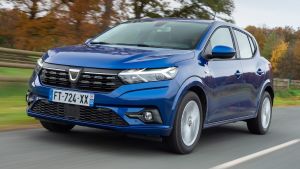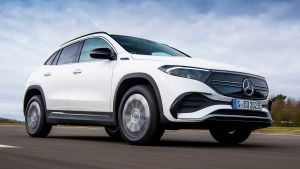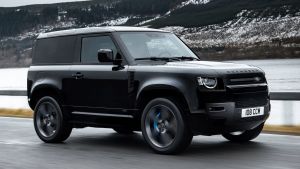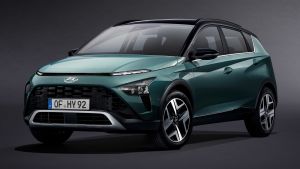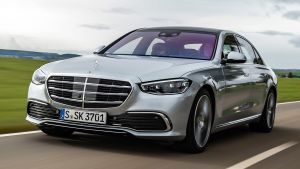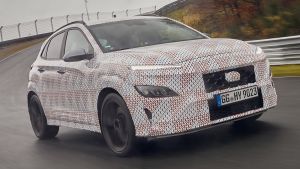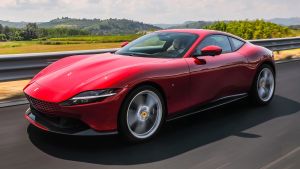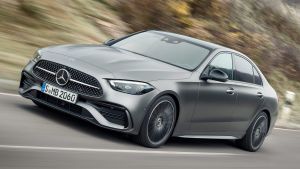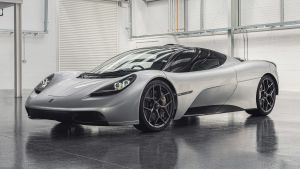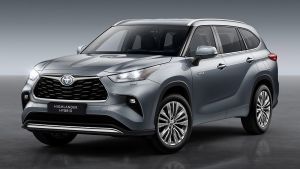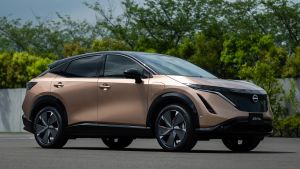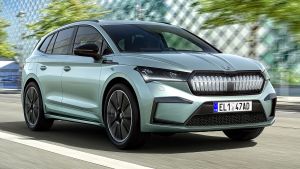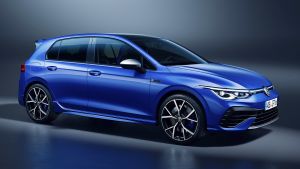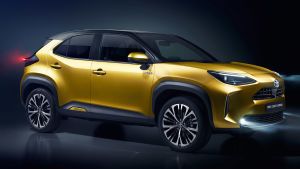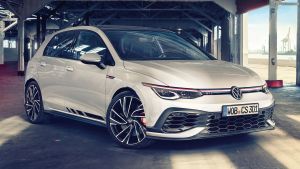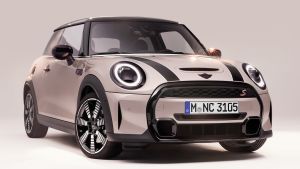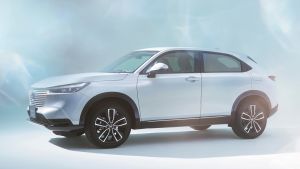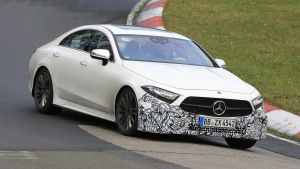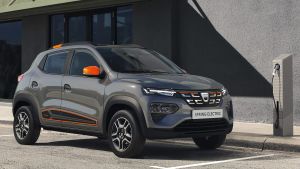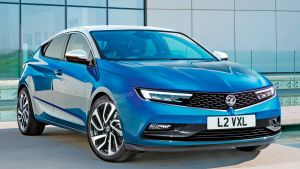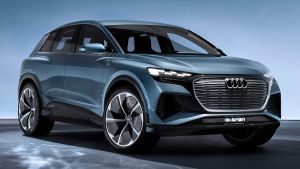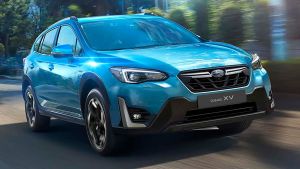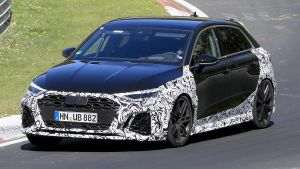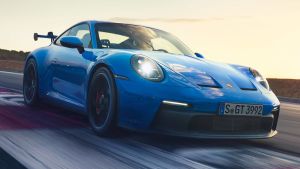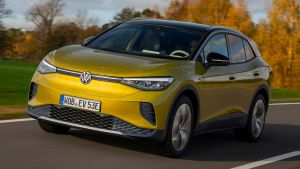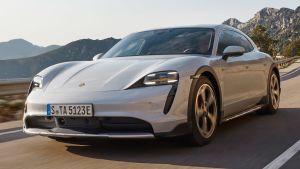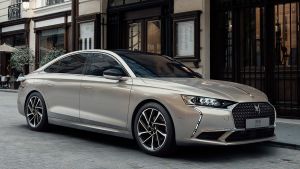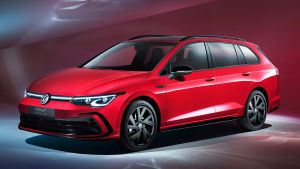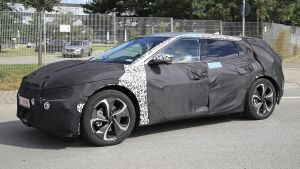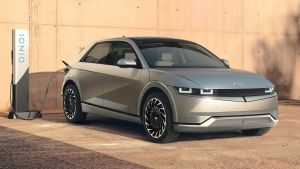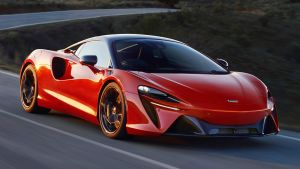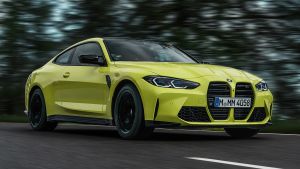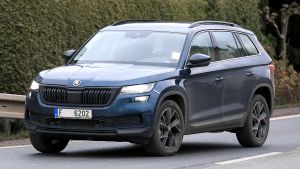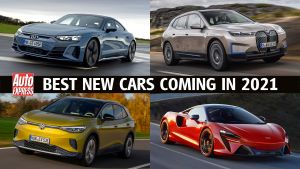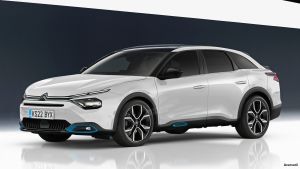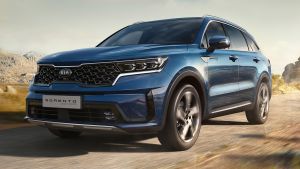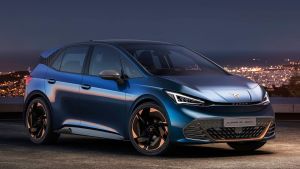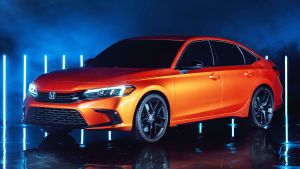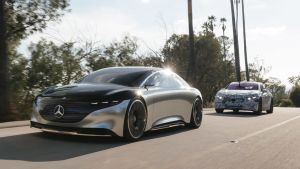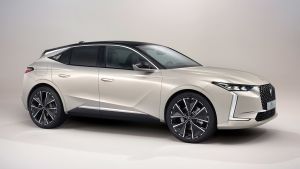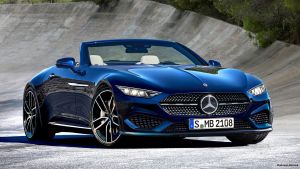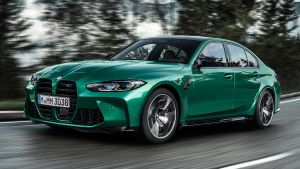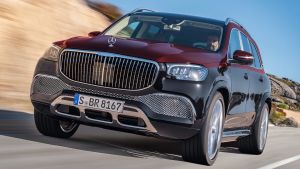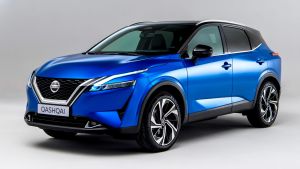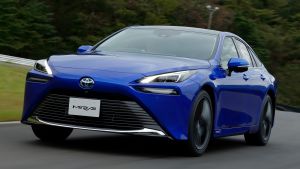 Price: £30,000 (est)
On sale: Winter 2021
Big French cars tend to flop in Britain, but Citroen badly needs a roomy flagship to keep Chinese dealers happy. Our exclusive image reveals how the brand's next spiritual successor to the iconic DS could look when it arrives later this year.
Potentially reviving the C6 name, it fuses a conventional saloon body with the rear end and raised ride height of a crossover, and is based on the same EMP2 platform found under the C5 Aircross.
That means it supports hybrid power, but won't allow Citroen to offer a fully electric version when it launches towards the end of this year. Full details are still to come, but the new car is expected to start from £30k, with plug-in versions priced to compete with premium compact execs. 
Cupra Born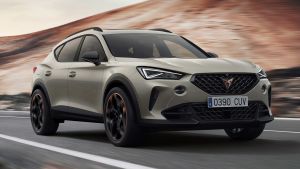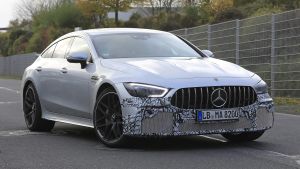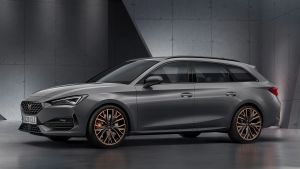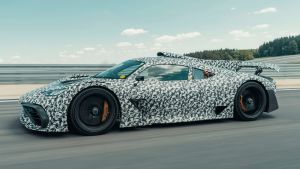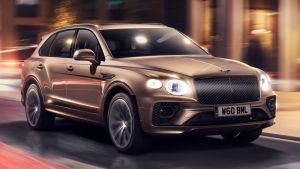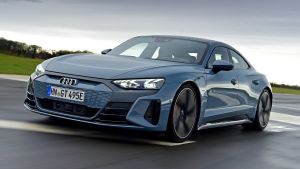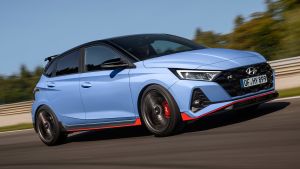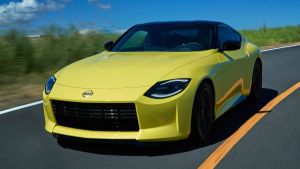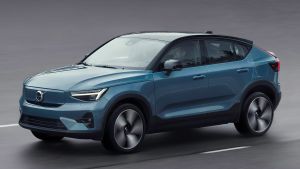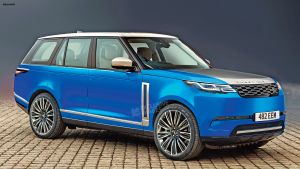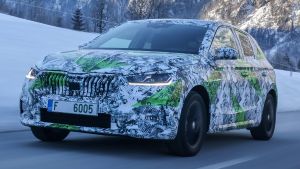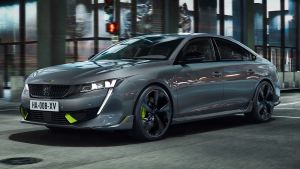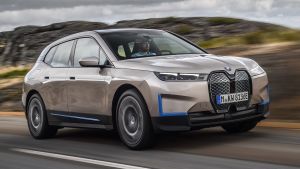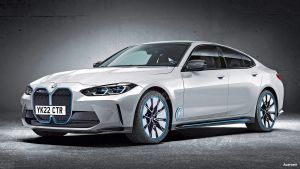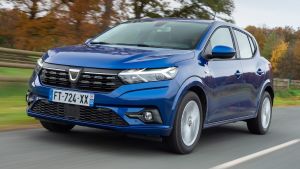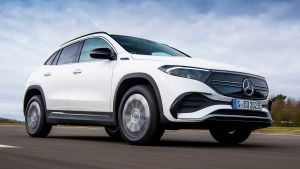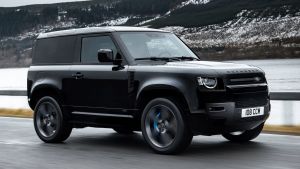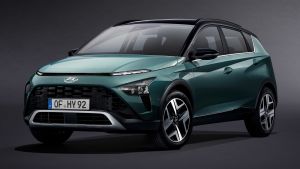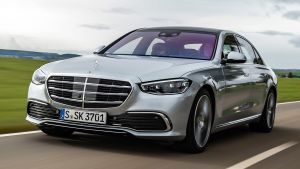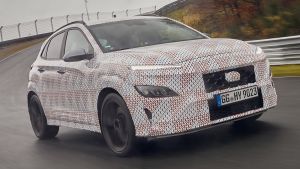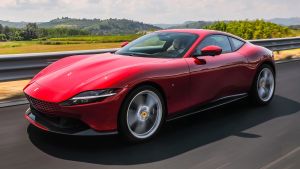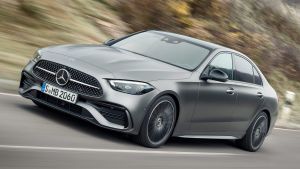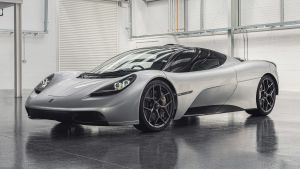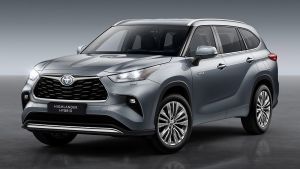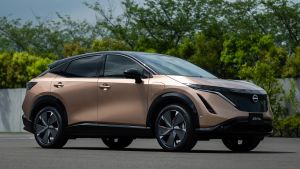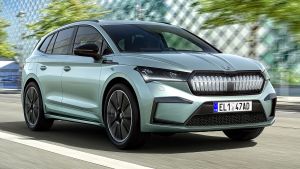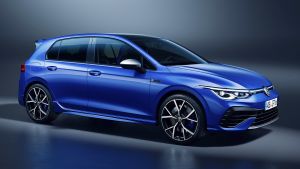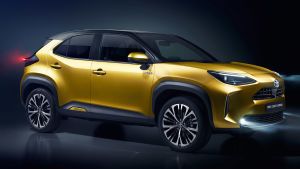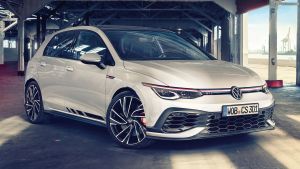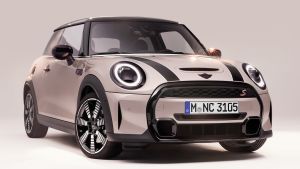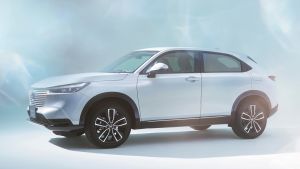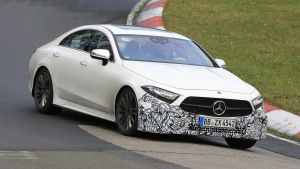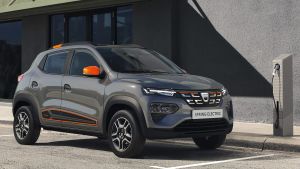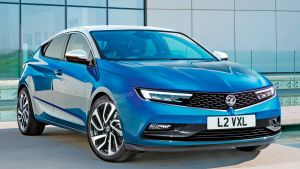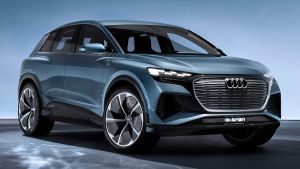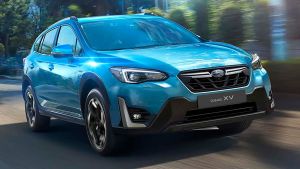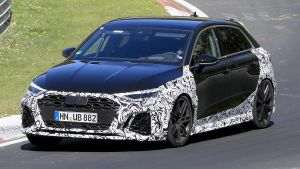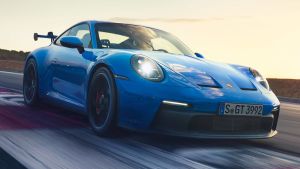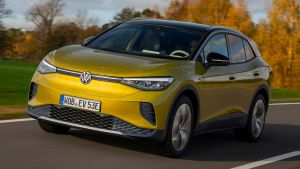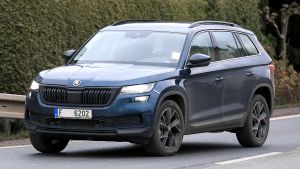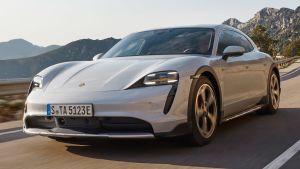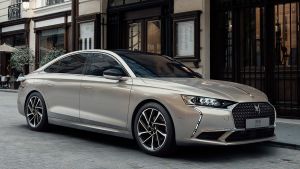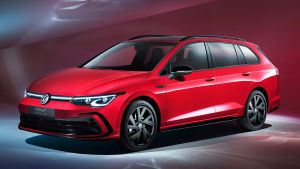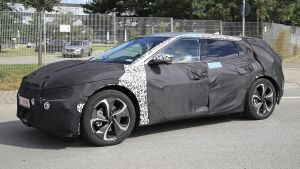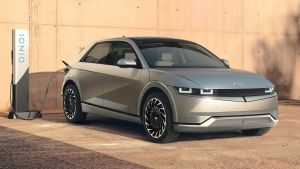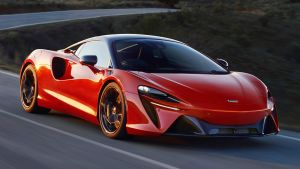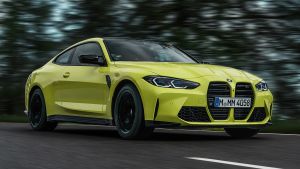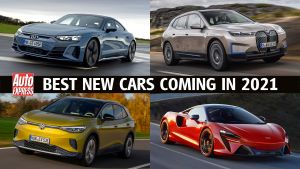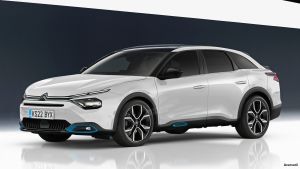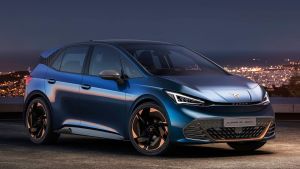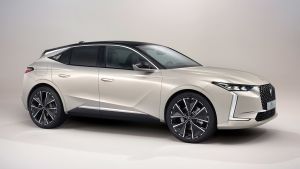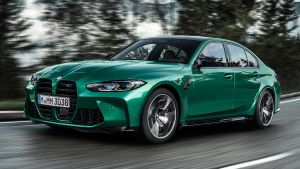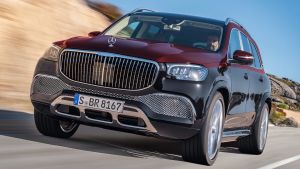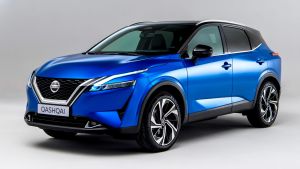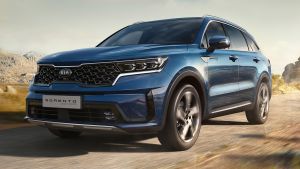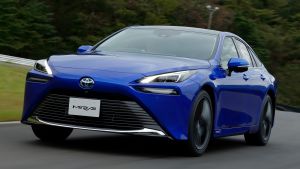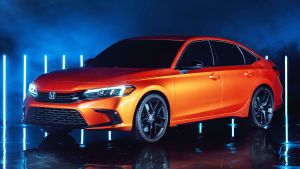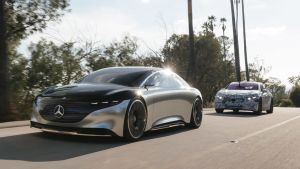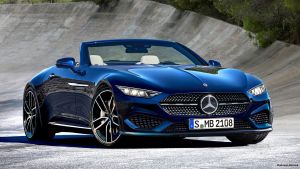 Price: £28,000 (est)
On sale: Winter 2021
The Born is the first pure EV from sporty SEAT spin-off Cupra. Looking much like the 2019 SEAT el-Born concept, the new EV puts a hot hatch twist on Volkswagen's MEB architecture (also used by the VW ID.3), although the only confirmed performance figure is a 0-31mph time of 2.9 seconds.
Entry-level models default to a 55kWh battery, although Cupra claims that 77kWh variants can travel up to 310 miles on a charge. It also claims that fast-charging capability provides enough energy for 163 miles of travel in just 30 minutes.
The Born's dramatic design is boosted by 20-inch alloy wheels, lowered suspension and an aggressive bodykit, while the interior benefits from bucket seats featuring Alcantara centres.
Cupra Formentor VZ5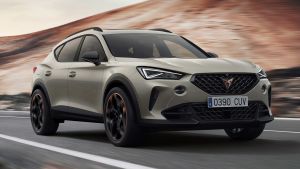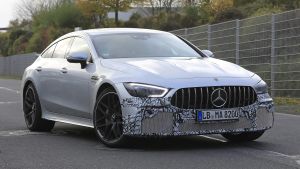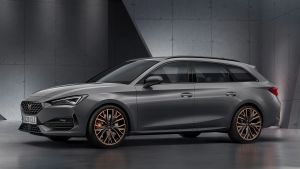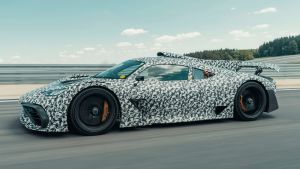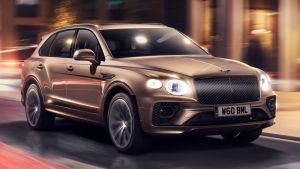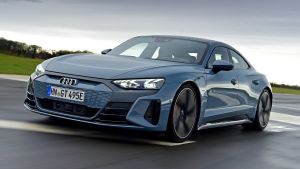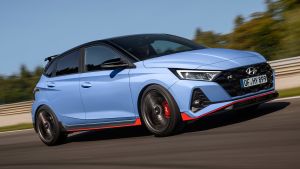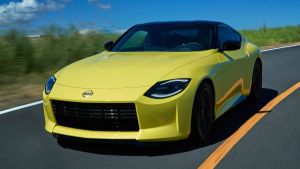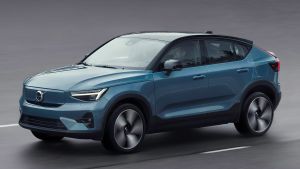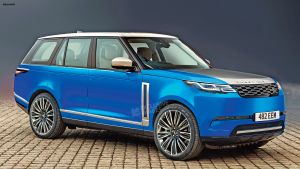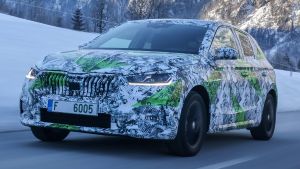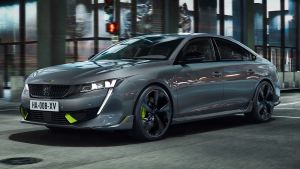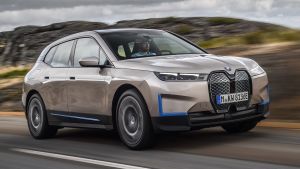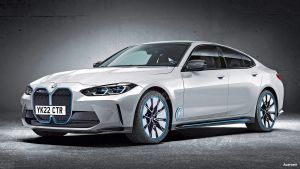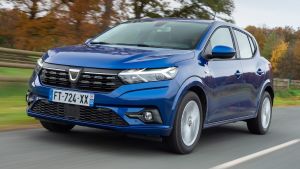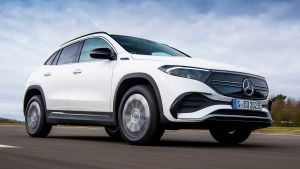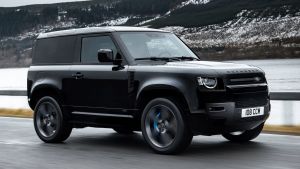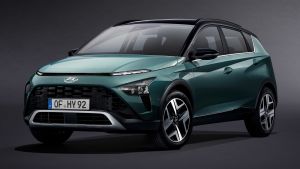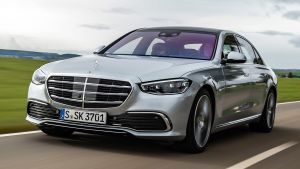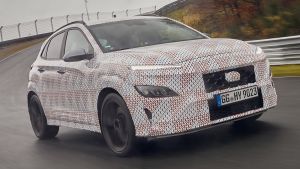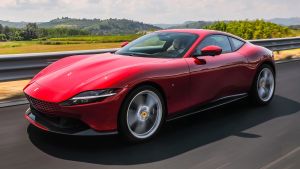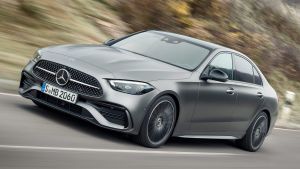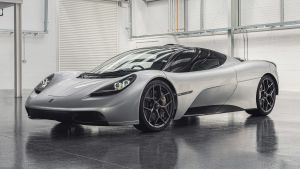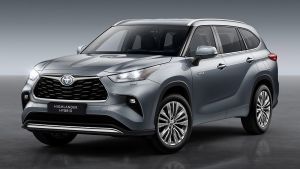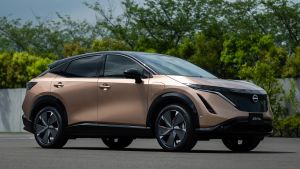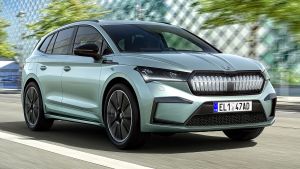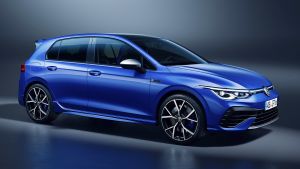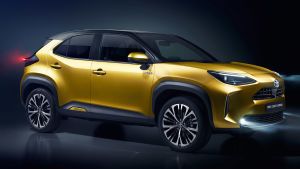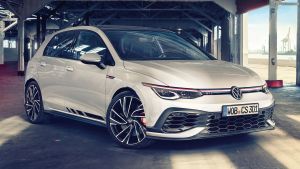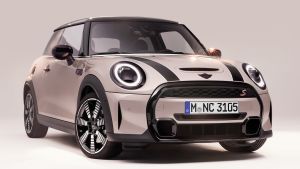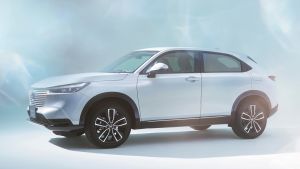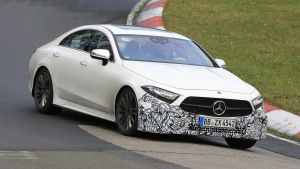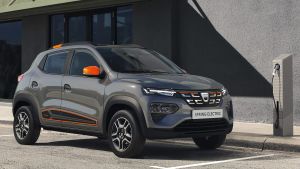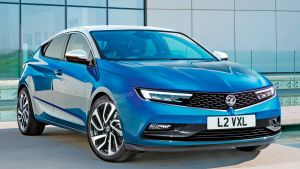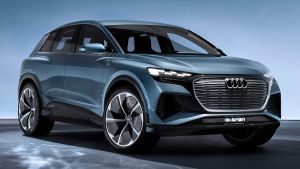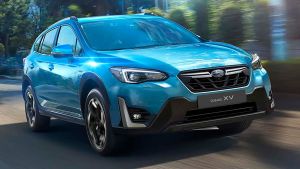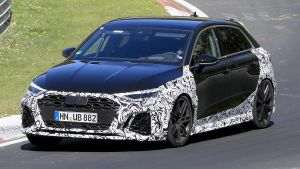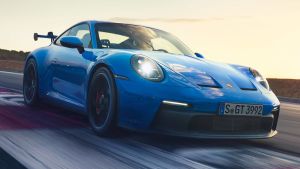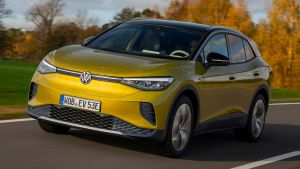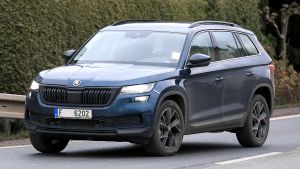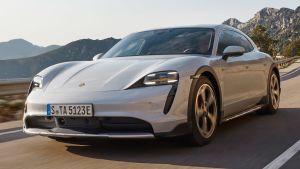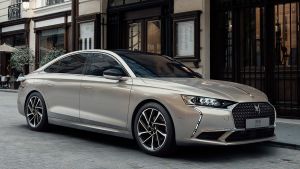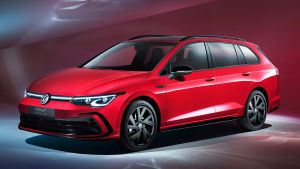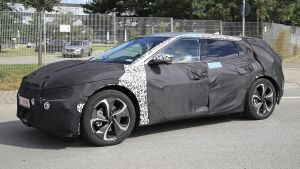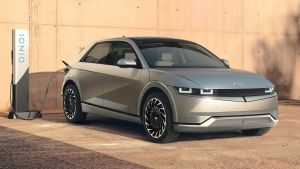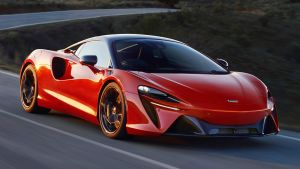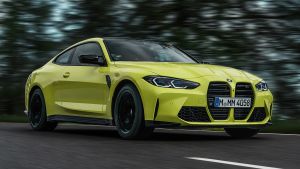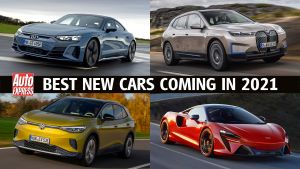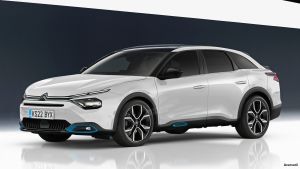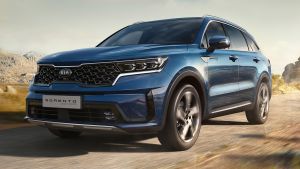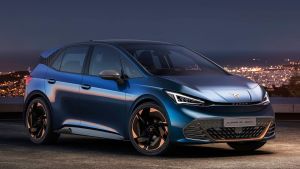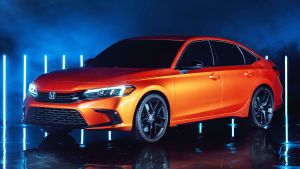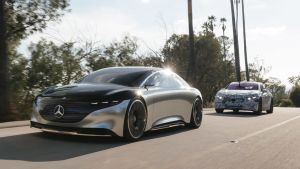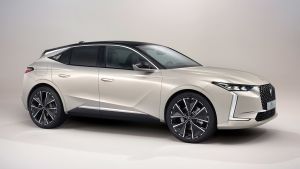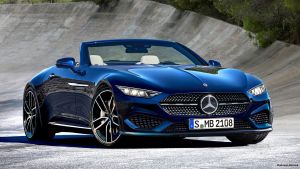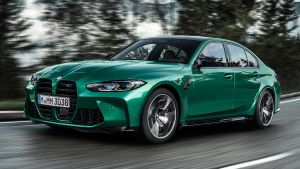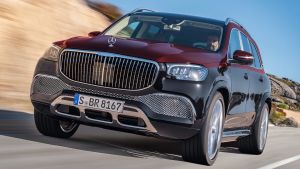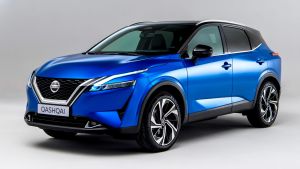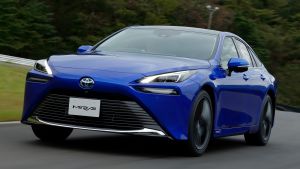 Price: £49,000 (est)
On sale: Summer 2021
The current 2.0-litre 306bhp Cupra Formentor crossover has already won praise for its dynamics and performance, but now Cupra is upping the ante with the five-cylinder-engined VZ5 version. 
Also with four-wheel drive (like the 2.0-litre model), the incoming range-topper will have a more powerful turbocharged five-cylinder engine that it shares with the Audi RS Q3. This unit produces 385bhp and 480Nm – slightly less than it does in its Audi applications, but still enabling a 0-62mph time of 4.2 seconds. 
Cosmetic tweaks include a new rear diffuser and a staggered quad-exit exhaust to emphasise the VZ5's extra performance. However, only limited numbers are being imported, and in left-hand drive only.
Cupra Leon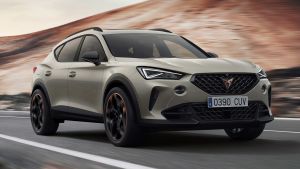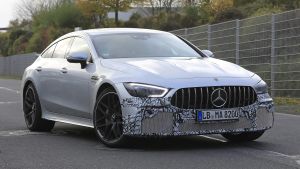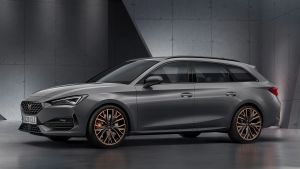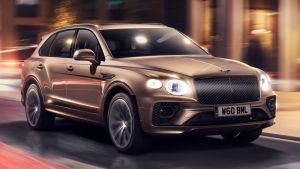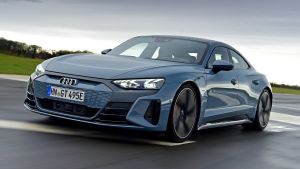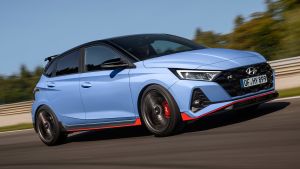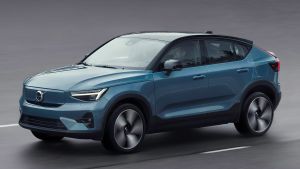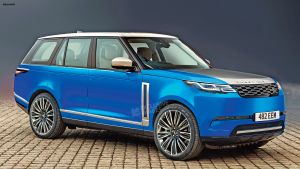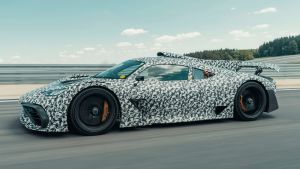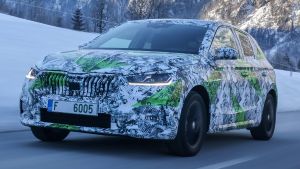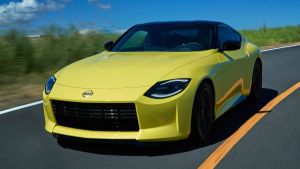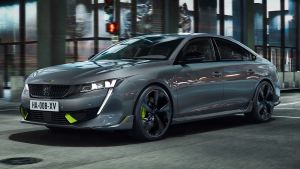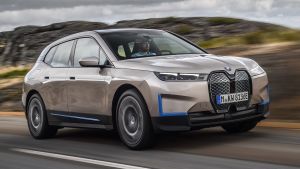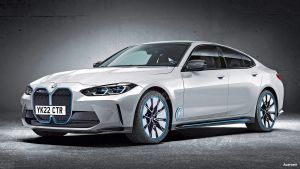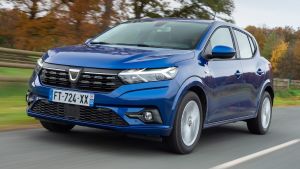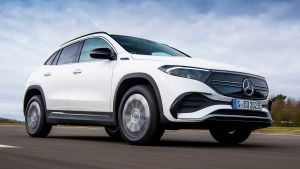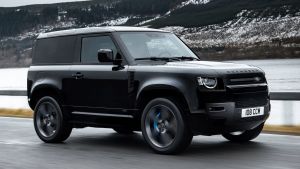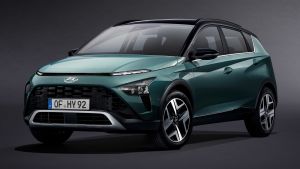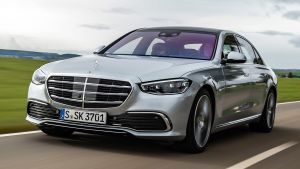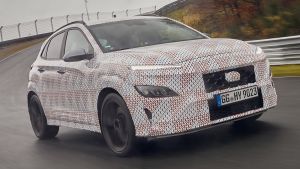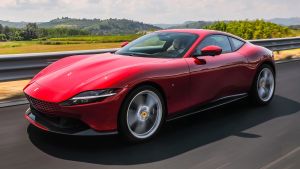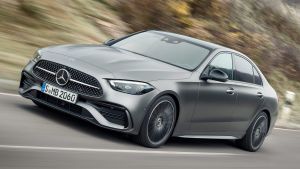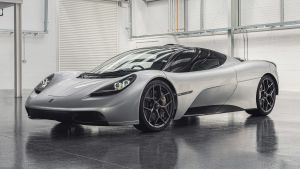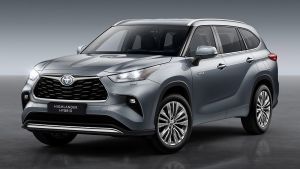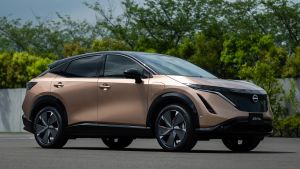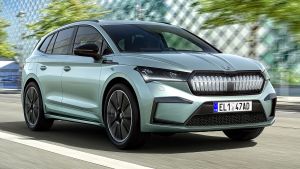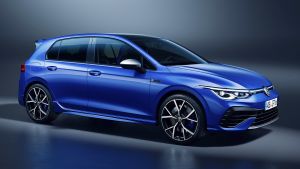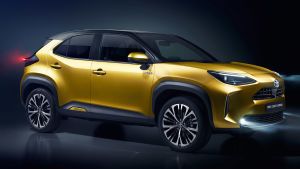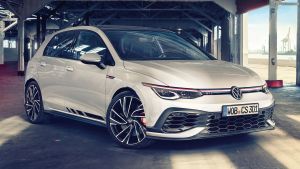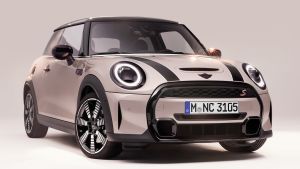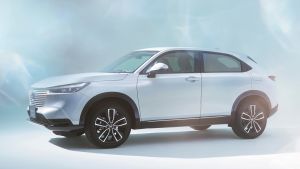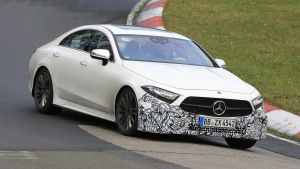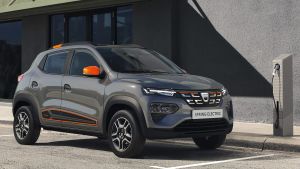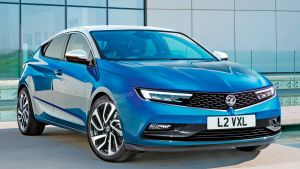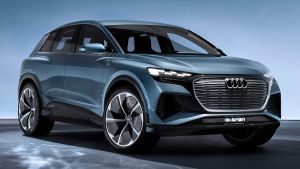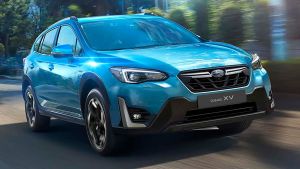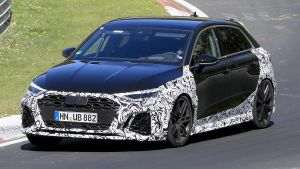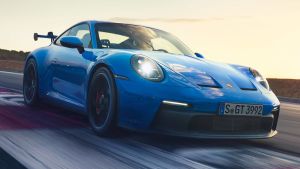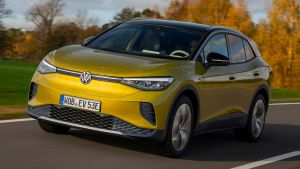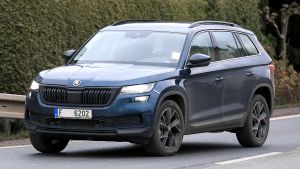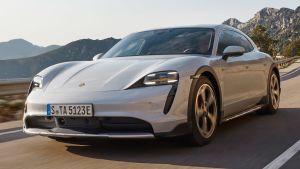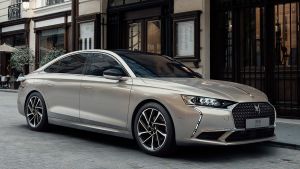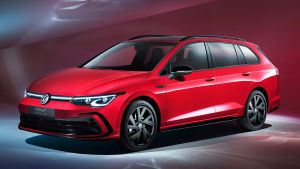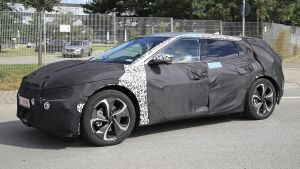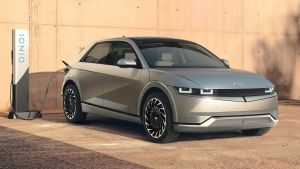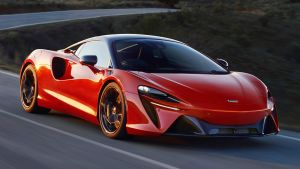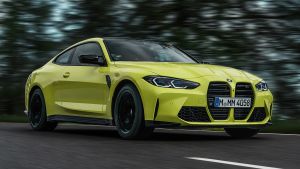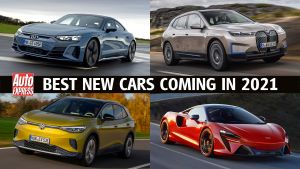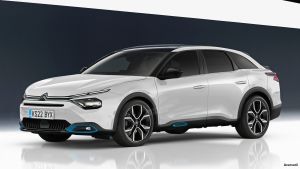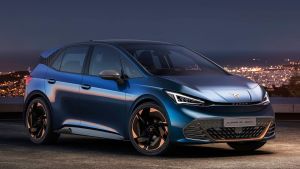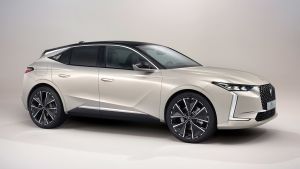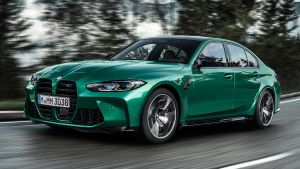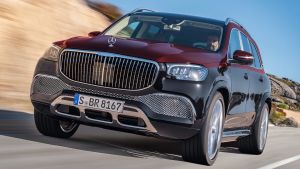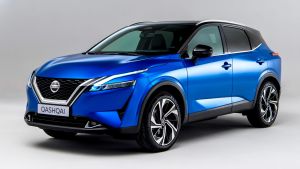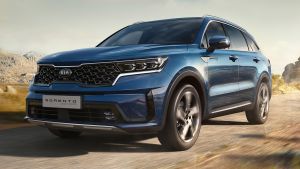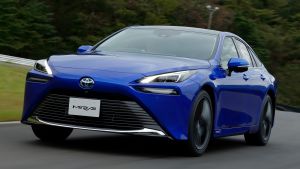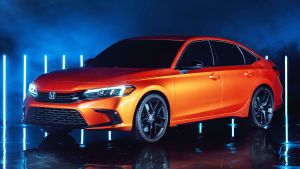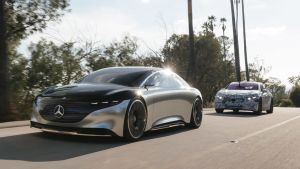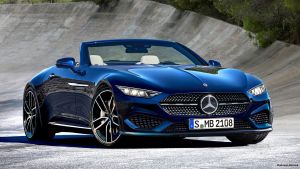 Price: from £35,000
On sale: Now
The new SEAT Leon is a sportier-looking and slightly more affordable alternative to the latest Volkswagen Golf Mk8 – and the Cupra Leon is the fully fledged performance version of the Spanish car. The plug-in Cupra Leon e-Hybrid will be the first variant to arrive, and purely petrol-powered models will come on stream later. 
The e-Hybrid uses the same powertrain as the Volkswagen Golf GTE. It combines a 1.4-litre turbo petrol engine with an e-motor and a 13kWh battery pack for a combined 242bhp, officially returning 217.3mpg and capable of up to 32 miles of electric-only running.
Pure-petrol variants of the hot hatchback top out at £35,660, with 296bhp fed through the front wheels, Golf GTI Clubsport-style. A 306bhp all-wheel-drive estate will also be offered at around £38,000.
Dacia Sandero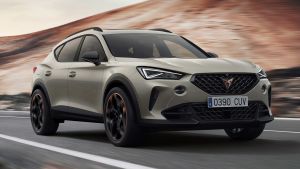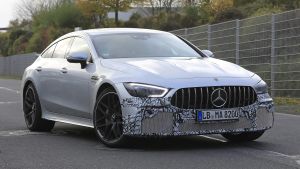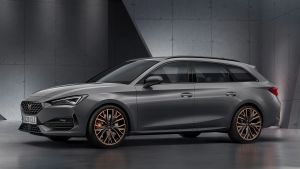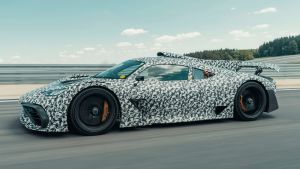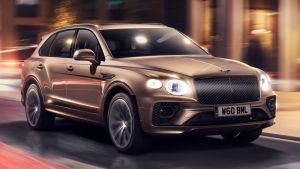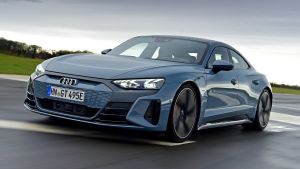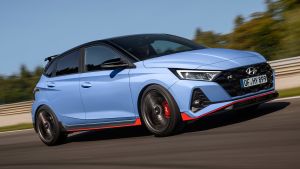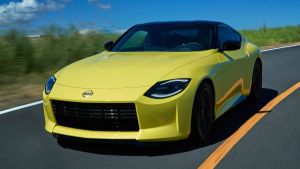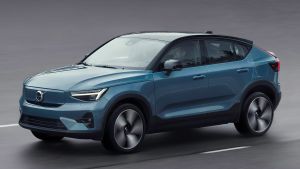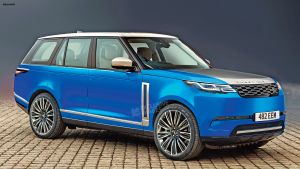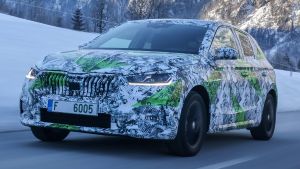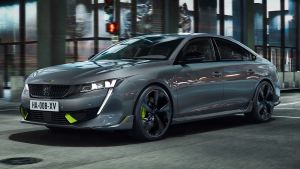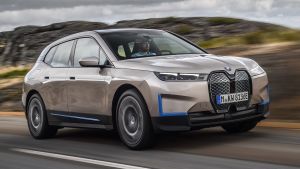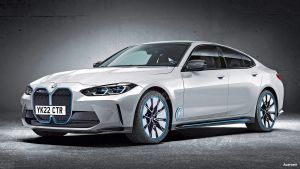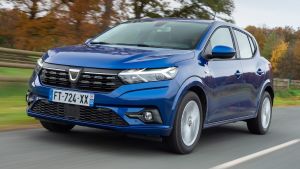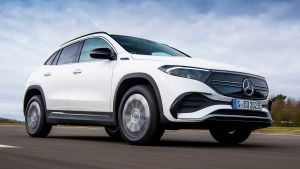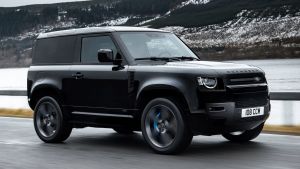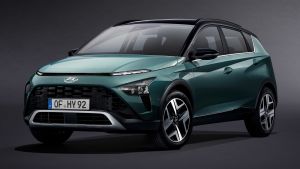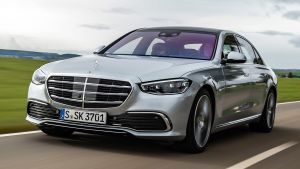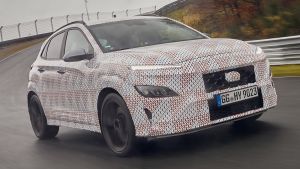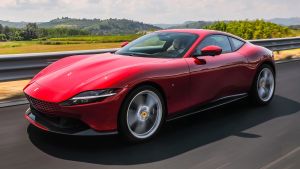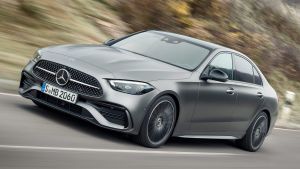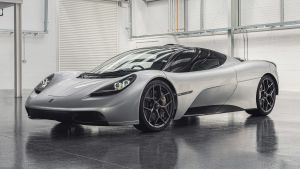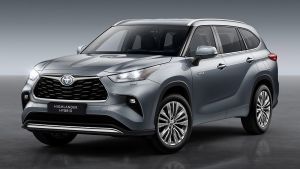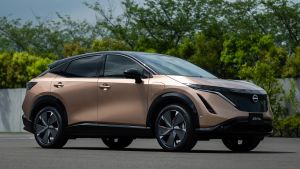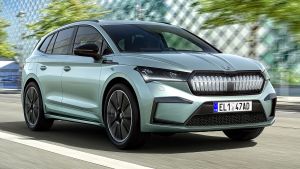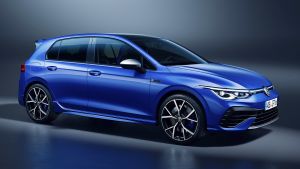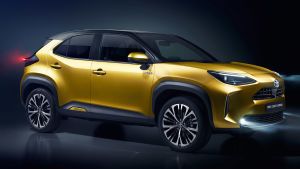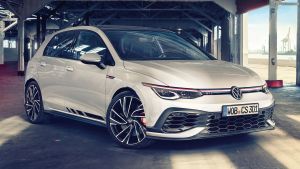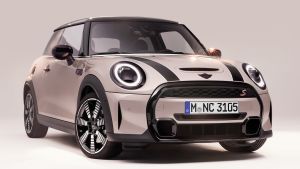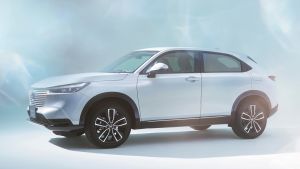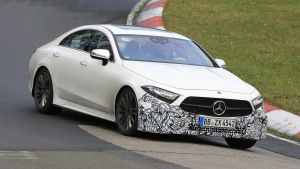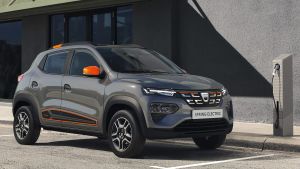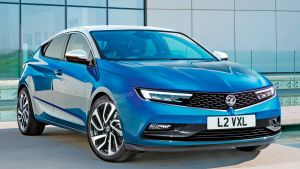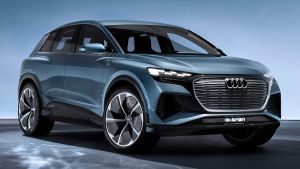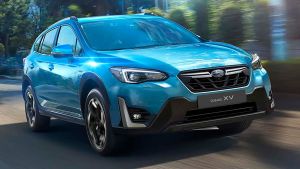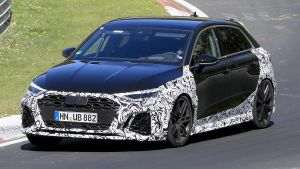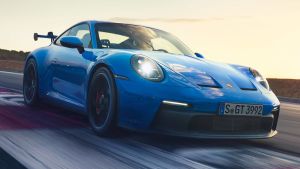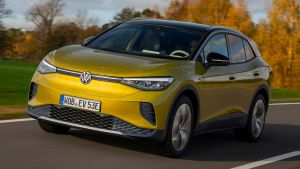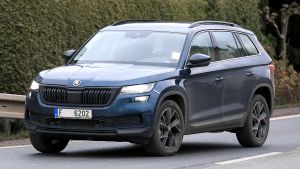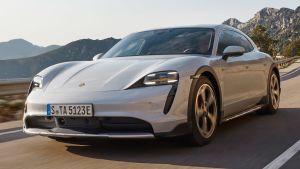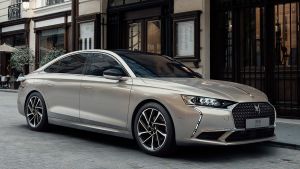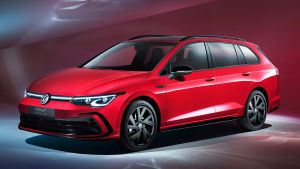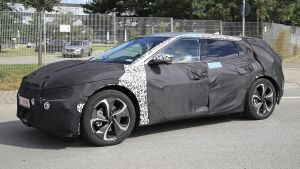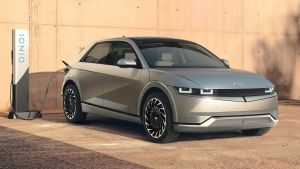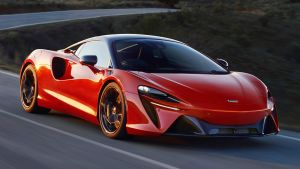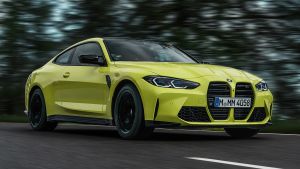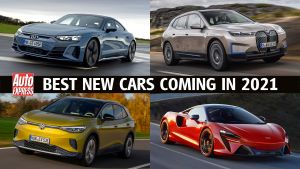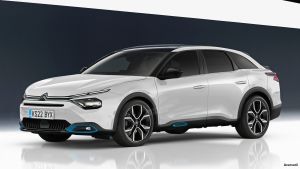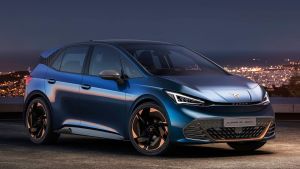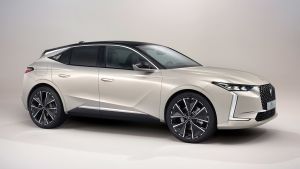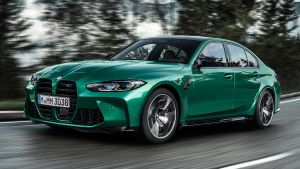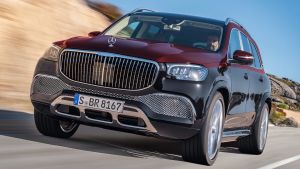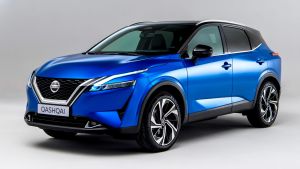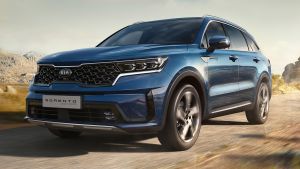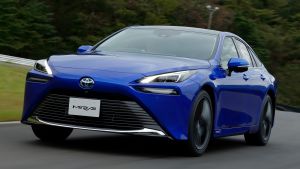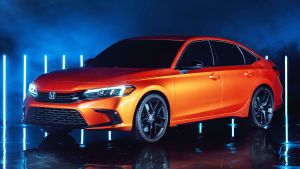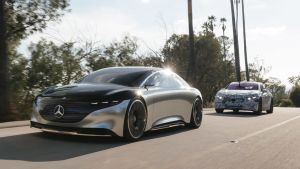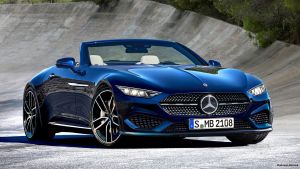 Price: £7,995
On sale: Now
Costing just £7,995, the new Dacia Sandero picks up where the old one left off as the UK's most affordable new car. But it's also spacious, pleasingly unpretentious and goodto drive – all of which has helped it to become Dacia's best-selling car for retail buyers in Europe.
Unlike the old Sandero, which used an adapted Mk3 Clio platform, this new model is right up to date. It's based on the Renault–Nissan CMF-B platform, which means it has exactly the same underpinnings as the latest Mk5 Clio – our current class favourite. The Sandero is available with frugal three-cylinder petrol and LPG bi-fuel engines, and either CVT auto or manual transmissions. 
Among the Dacia's driver-assistance features are Emergency Brake Assist, Blind-Spot Warning, Park Assist and Hill-Start Assist.
For a little extra ruggedness, the Sandero Stepway adds crossover cred to the mix, courtesy of 41mm of extra ground clearance and chunkier styling. It's yours from £10,995.
Dacia Spring Electric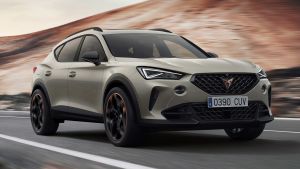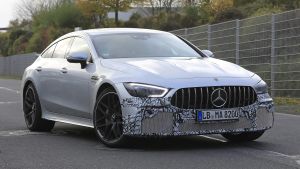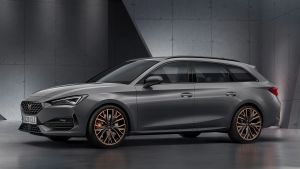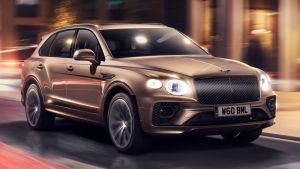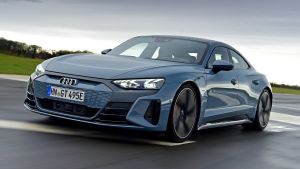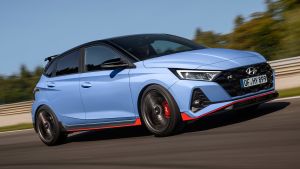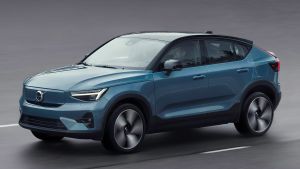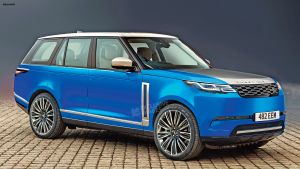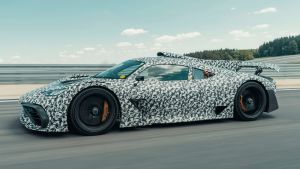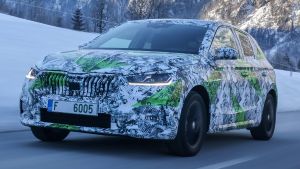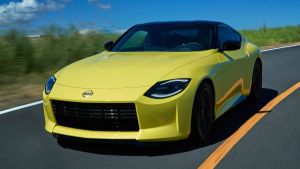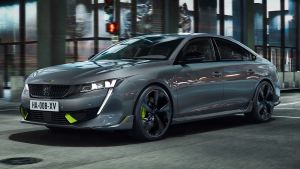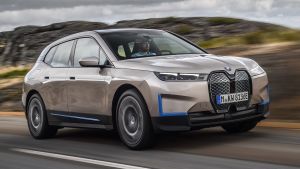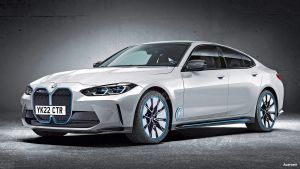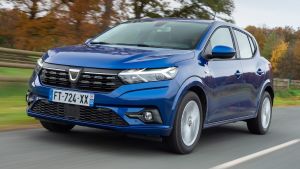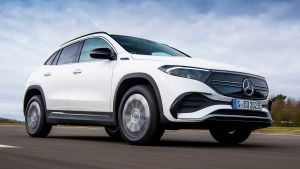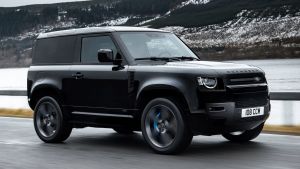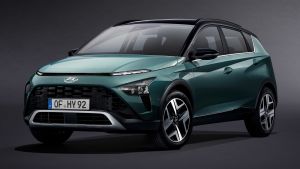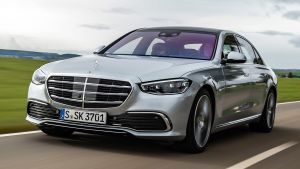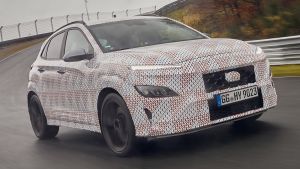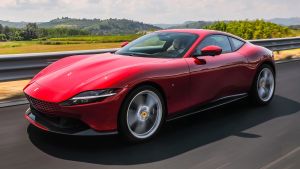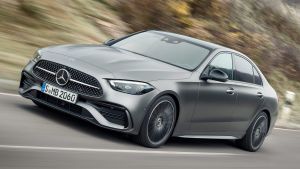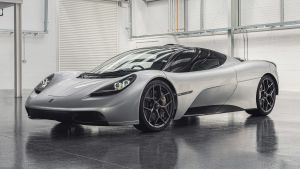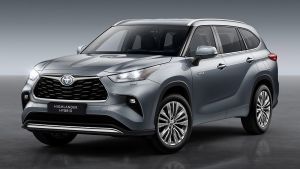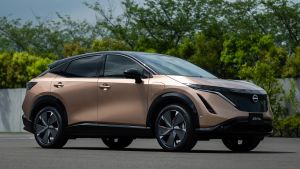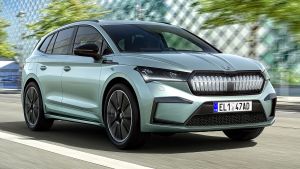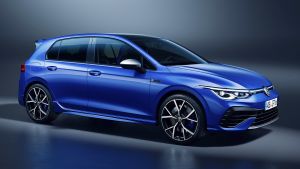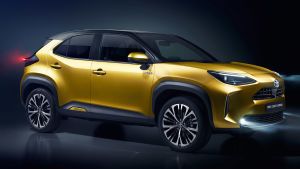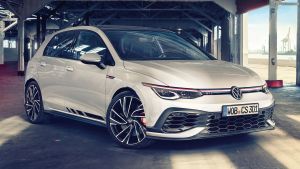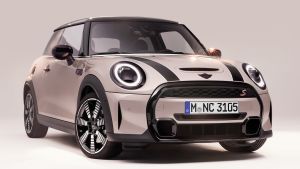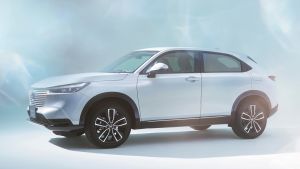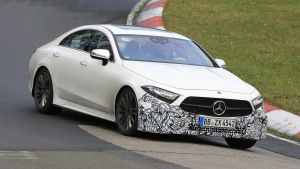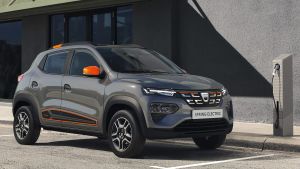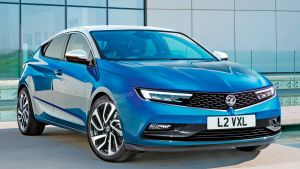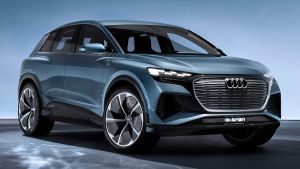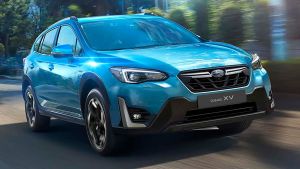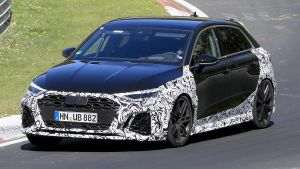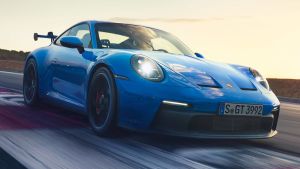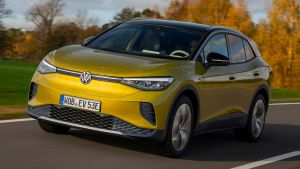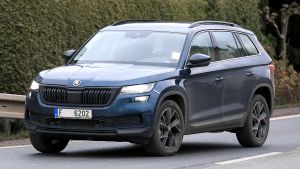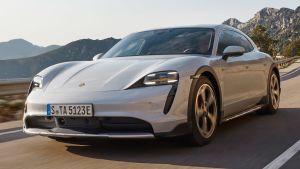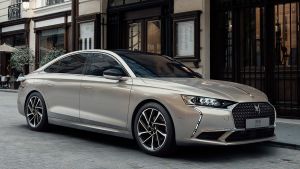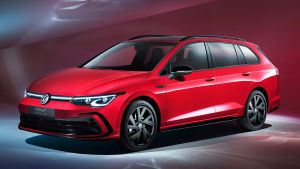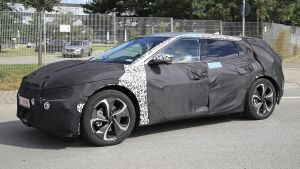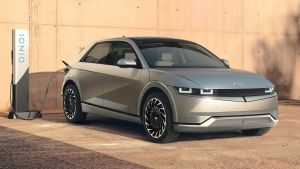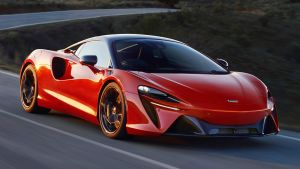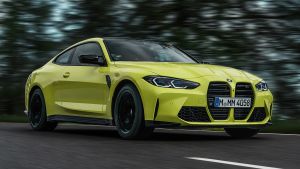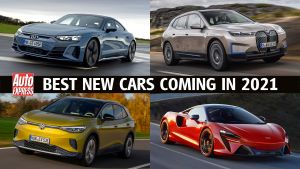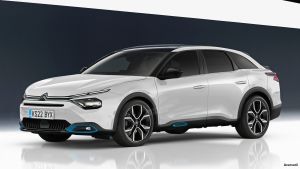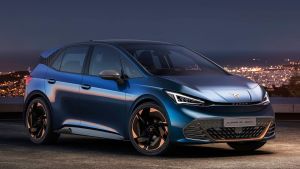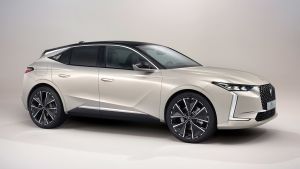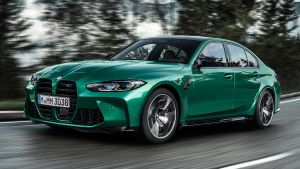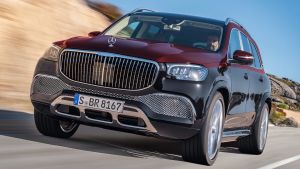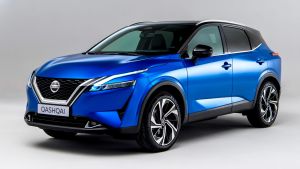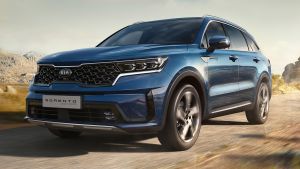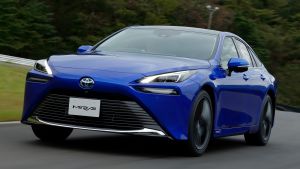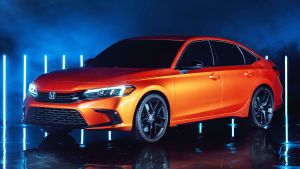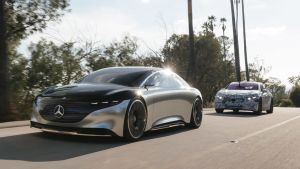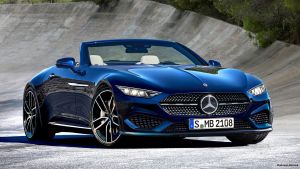 Price: £19,000 (est)
On sale: Spring 2021
The good news is that the Dacia Spring Electric will be one of Europe's cheapest electric cars when it goes on sale later this year. The bad news is the cut-price EV has not yet been confirmed for launch in the UK as a right-hand-drive model. 
Closely related to the Renault Kwid sold in India, the Spring Electric is only fractionally longer and wider than the Volkswagen e-up!, but is far more practical due to a 300-litre boot. Its electric drivetrain comprises a small 26.8kWh battery and a 43bhp electric motor, which provide a WLTP-certified range of 140 miles.
With DC charging available as an option and such a small battery, a 30kW charger can top the Spring Electric's battery to 80 per cent in less than an hour.