New 2021 Citroen C5 teased ahead of reveal on 12 April
Citroen has confirmed that it will reveal a new car on 12 April, which is widely expected to be a reborn C5.
A short teaser video previews the car's styling. It'll be a unique entry in the executive class which aims to rival saloons, estates and SUVs in one fell swoop, thanks to its unusual silhouette.
Citroen's teaser suggests the new C5 will embrace an unconventional look, acting as a spiritual successor to some of the brand's quirky heritage models like the DS, CX and XM, as well as the previous generation C6. The car's body will be sleek like a saloon from the nose to the C-pillars, where the roofline will taper towards the tailgate. 
To try and capture a slice of the SUV market, the C5 will also have tall suspension, large wheels and rugged body cladding, like an SUV. It won't quite be a rival for cars such as the Volvo V90 Cross Country, though; it'll be tailored more for road use than a high-riding estate.
Citroen will also borrow the new C4's V-shaped lighting signature, with similar daytime running lights and tail lamps appearing. There's a couple of sporty design cues, too, including a lip spoiler on the tailgate and a power bulge on the bonnet.
Last year, Citroen's newly appointed product and strategy director, Laurence Hansen, told Auto Express that the new C5 would be "very different" from its competitors; a point which  appears to be backed-up by this teaser video and our spy images.
This ties in with previous comments made by former CEO (and new Peugeot boss) Linda Jackson. Back in 2019, she told us that "Citroen has as much credibility as any other manufacturer to have a large car. It's just that we won't do it in a very traditional way."
Citroen's new C5 will sit on the EMP2 platform, which is already used by the C5 Aircross and a handful of other cars in the Stellantis stable, including the Vauxhall Grandland X SUV and the Peugeot 508.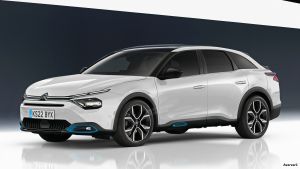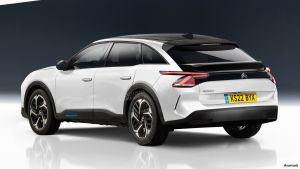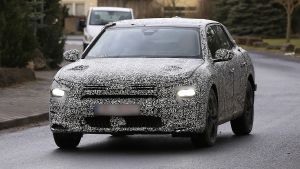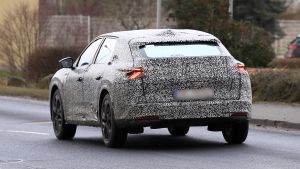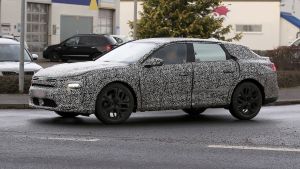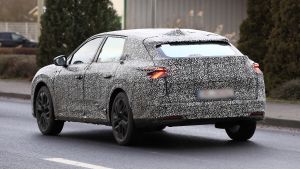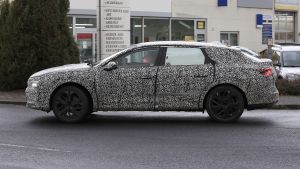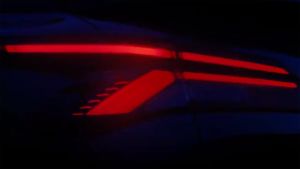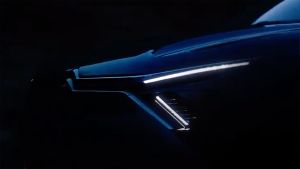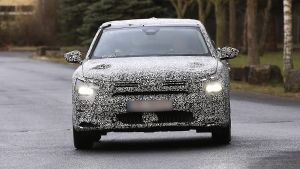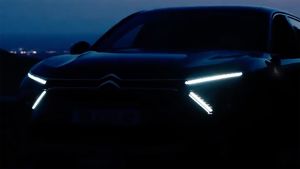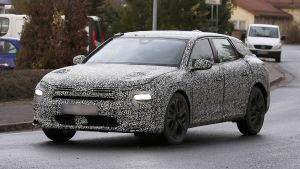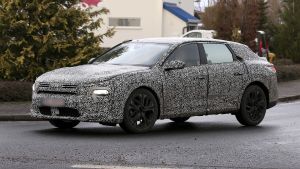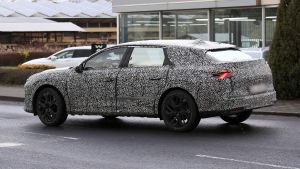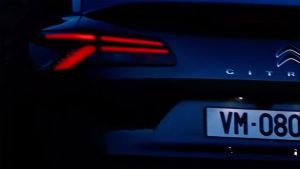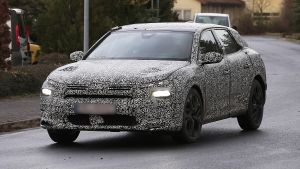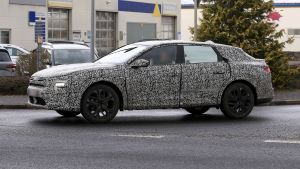 So far, passenger cars using this platform have only been offered with petrol, diesel and plug-in hybrid powertrains – and that's unlikely to change for this new Citroen flagship.
That means it's entirely possible that the new Citroen C5 could be offered with the same 296bhp 1.6-litre four-cylinder PHEV system as the Vauxhall Grandland X Hybrid4, which would give the car four-wheel drive and a pure-electric range of around 35 miles.
However, before its merger with FCA, PSA had all but finalised a new platform called eVMP, which is considered the natural evolution of the now eight-year-old EMP2 underpinnings.
It can use the same production lines as the old EMP2 platform but, unlike its predecessor, it was designed solely for hybrid and pure-electric powertrains. However, it's not yet clear if Citroen plans to extend its flagship's line-up to include an EV.
Now read all the latest news on Peugeot's upcoming SUV, the new 5008…