New 2023 Kia Niro spotted in heavy camouflage
This is our first look at the next-generation Kia Niro. The Korean brand's next rival for the Peugeot 3008 and Nissan Juke should reach dealerships in the next couple of years, with bold new styling and electric technology borrowed from the flagship Kia CV.
This prototype wears heavy camouflage, but there are several giveaways suggesting that this is a second-generation Niro with completely new styling. 
The rear lights are in a different position, sitting vertically on the car's C-pillars rather than horizontally across the tailgate. The rear doors are also a different shape to the current car's and feature a new quarterlight.
At the front, the headlights are a little more rounded and positioned lower on the bumper, while the bonnet is a completely new clamshell design, which wraps around the crossover's front wings. It isn't all change, though, as Kia looks set to retain the current car's plastic wheel arch cladding and shark fin antenna.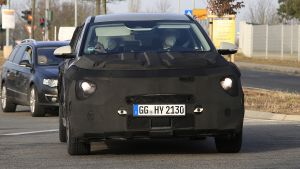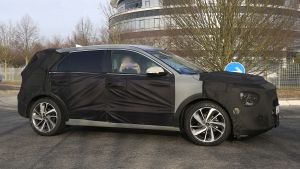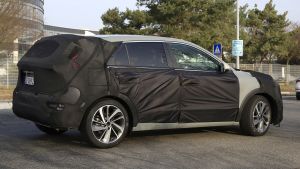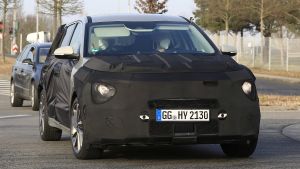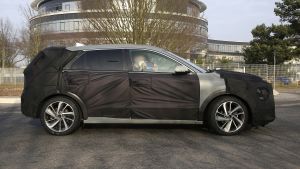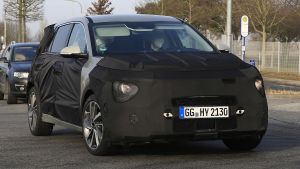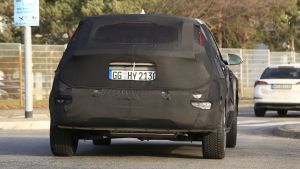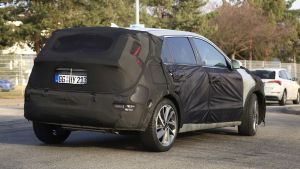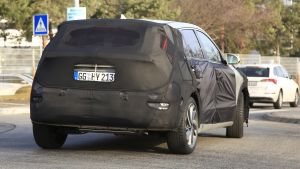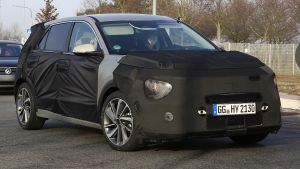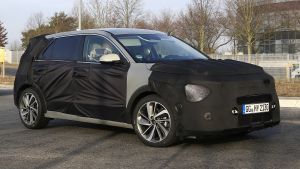 Kia has already offered a hint at how the next Niro will look, with the Habeniro Concept from the 2019 New York Motor Show. Some of the show car's features, such as the bonnet and rear lights, have found their way onto this early development car. Under that heavy front cladding, we also expect to find a toned-down version of the concept's bumper.
However, this mule still has an exhaust poking out from beneath the rear bumper, which means combustion power will be retained on the next-generation car. As such, the Niro won't make the jump to the Hyundai Group's e-GMP underpinnings, as it only offers support for pure-electric powertrains.
At the 2019 New York Motor Show, Kia confirmed that the next Niro will retain the current car's hybrid and plug-in hybrid powertrains, despite the current push towards EVs. However, for a little more efficiency, Kia could base the Niro line-up around the Ceed's newer turbocharged 1.5-litre petrol engine and axe the current car's ageing 1.6-litre unit.
That's not to say the next e-Niro won't take some of the e-GMP architecture's technology, though, potentially borrowing its newer battery and electric motor technology for a little extra efficiency.
Kia claims that eco-friendly vehicles will account for 25 per cent of its sales by 2025. The firm also aims to increase its global EV market share to 6.6 per cent within the same period.
Now read all the latest news about Kia's upcoming flagship coupe-SUV. Let us know your thoughts in the comments below…