Scottish start-up ATAE unveils new pure-electric 4×4
Scottish start-up, All Terrain All Electric (ATAE) will soon launch a pure-electric 4×4 which it hopes will serve as an economical and reliable workhorse for the UK's farmers, plugging the gap left by the previous generation Land Rover Defender.
It's called the Munro Mark 1 and, like all the best rough-and-tumble off-roaders, it's built on a simple ladder chassis and features live front and rear axles, permanent four-wheel drive, locking differentials and two-speed transfer case.
However, unlike competitors who have created similar vehicles such as the Bollinger B1 and the new electric GMC Hummer, ATAE tried to use existing brake and suspension parts, sourced from OEMs within the UK wherever possible, rather than designing new units. The body and the chassis, for example, are both sourced from Ibex Automotive in Yorkshire.
The benefits of this principle are two-fold. First, ATAE says its parts-bin engineering means the Munro will be easy to maintain, as all of its parts are readily available. Second, it helps to minimise the car's carbon footprint and support the UK economy.
Ross Anderson, Co-founder of ATAE said: "We decided early on that we weren't looking to re-invent the wheel. We've used straightforward and readily available components to minimise the cost of production and provide owners with an accessible means to maintain and repair their own vehicle. We hope that our vehicles will last longer, making them better for the environment than most other 'consumable' vehicles on the market."
The Munro Mark 1's powertrain features a 52kWh battery pack and a permanent-magnet AC motor with 212bhp and 350Nm of torque which, under normal driving conditions provides a maximum range of 150 miles.
However, ATAE says the battery will go further when driving at low speeds, such as plodding through a field. DC rapid charging also comes as standard, meaning the battery can be topped up to 80 percent capacity in just 30 minutes.
Inside, the Munro will feature a wipe-down dashboard with chunky buttons and an optional infotainment system. The 4×4 will also have a maximum payload of 1,000kg and more than 1,250 litres of luggage space, which the company says is enough for a full-sized pallet.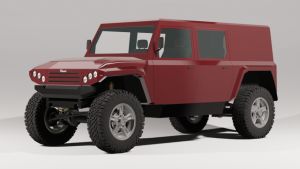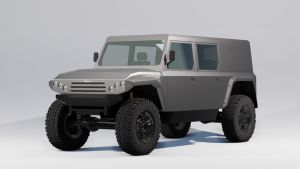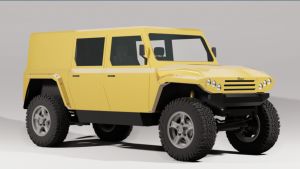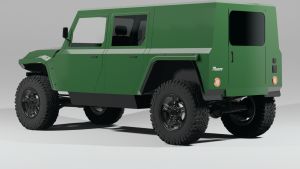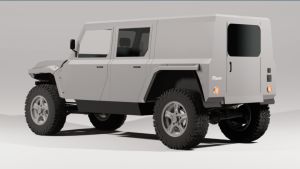 Buyers will also be able to spec a range of optional extras, including roof racks, underbody protection panels, upgraded suspension and larger off-road tyres. ATAE says it will even build a six-wheeled version on request.
ATAE will finish its first prototype later this year, which will then embark on a 12-month global testing programme. The first customer demonstrations are also scheduled for this year, with orders opening in the summer and deliveries set to arrive in early 2022.
The production models will be assembled by hand at the firm's purpose built factory in Glasgow. ATAE also has no plans to launch a dealer network, as it says that would increase the price of each model. Instead, sales and aftercare will be handled by an online platform.
What do you make of the Munro Mark 1? Let us know in the comments section below…