Used Volvo S90 and V90 review
There's a reason why the Volvo estate has become such an icon: decades ago, while its rivals were focusing exclusively on saloons, this Swedish car maker was making far more practical family models. 
It started with the Duett back in 1953 and continued with the Amazon, but it's the boxy 240/260 and 740/760 estates with which Volvo cemented its reputation as the maker of such cars. The firm always prioritised safety and practicality over stylish design, which was great for those who valued function over form, but with rivals offering a more complete package, a fresh approach was required. 
That's exactly what we got with the V90 and its saloon sibling, the S90: cars that are stylish, safe and extremely desirable.
Models covered
Volvo S90 Mk1 (2017- date) – Cool Swedish saloon is among the best used exec models you can buy.
Volvo V90 Mk1 (2017 – date) – Stylish new look replaced boxiness of old Volvo estates.
Volvo S90 and V90
History
The S90 and V90 went on sale in March 2016; the estate carried a £2,000 premium over the saloon. At the outset there were 187bhp D4 and 231bhp D5 AWD (four-wheel drive) diesel options. As with all engines that were fitted to the S90 and V90, these are 2.0-litre, four-cylinder units. 
A year later a V90 Cross Country (XC) was introduced with standard four-wheel drive and a ride height raised by 65mm. In 2017, the rapid 385bhp T8 plug-in hybrid arrived, and at the end of that year a 187bhp T4 petrol engine was launched. It was joined by a 245bhp T5 option in August 2018. 
In March 2020, the S90 and V90 received design updates, enhanced Bowers & Wilkins audio, a new cabin air-filtration system and leather-free interior trim. The big news was mild-hybrid tech across the model ranges, for better fuel economy.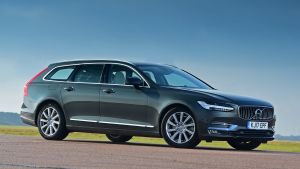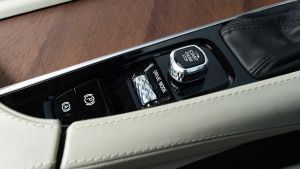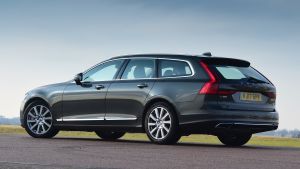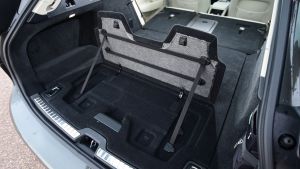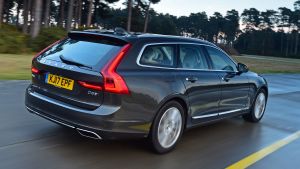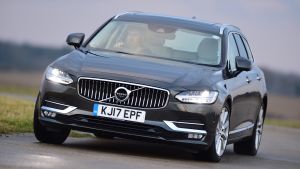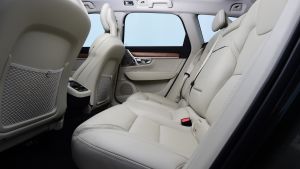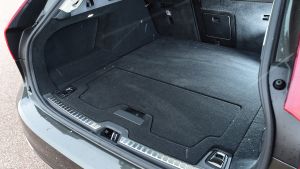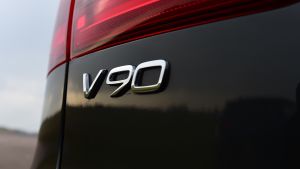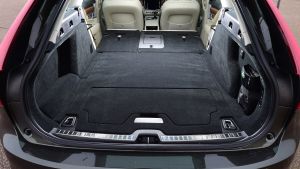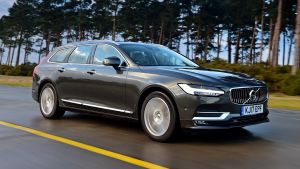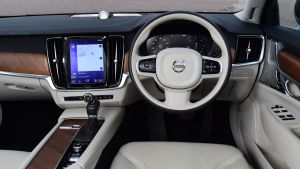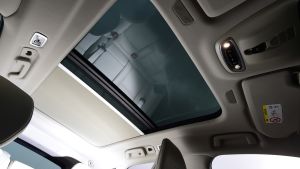 Which one?
The plug-in hybrid has the potential to be very frugal if charged regularly, while the conventional petrol engines are the most thirsty in the range; the diesels offer a strong balance of performance and economy. 
All S90s and V90s are well equipped, with even the entry-level Momentum Plus featuring leather trim, keyless go, LED headlights with Active High Beam, power-folding door mirrors, automatic headlamps and wipers, plus 18-inch alloys. Also fitted are parking sensors front and rear, a rear parking camera, dual-zone climate control, heated front seats, a DAB radio, satellite navigation and a nine-inch touchscreen. 
The R-Design Plus brings sports seats, 19-inch wheels, privacy glass, a head-up display and sportier details inside and out. Inscription Plus adds Nappa leather plus ventilated and massaging front seats.
Alternatives
It's always been the Audi A6, BMW 5 Series and Mercedes E-Class that have given Volvo's executive cars the hardest time, and it's easy to see why. All offer wide model ranges with some excellent engines, gearboxes, saloon and estate bodystyles, plus excellent build quality. While they used to be relatively spartan, things changed a long time ago and they're all now comprehensively equipped, although all three are available with lots of extra-cost options. 
If you're considering a V90 Cross Country, the Audi A6 Allroad and Mercedes E-Class All-Terrain are very desirable alternatives.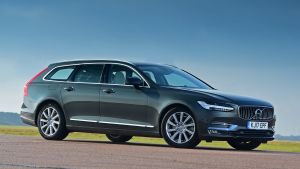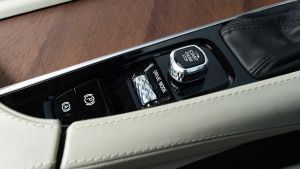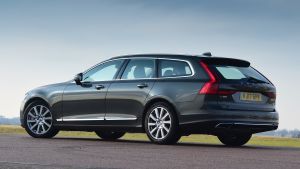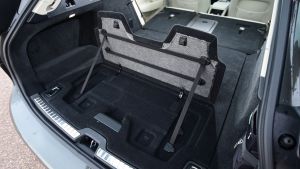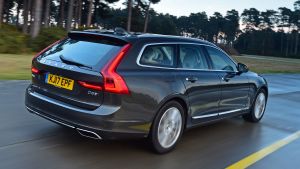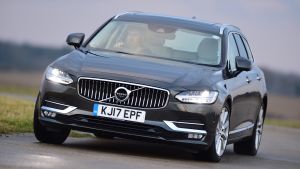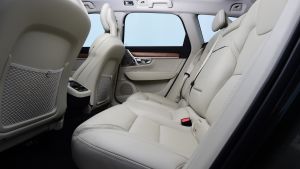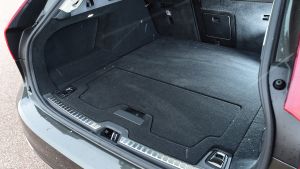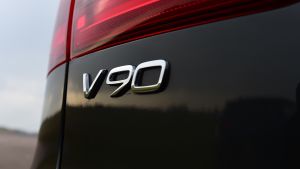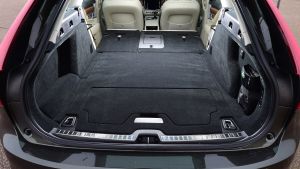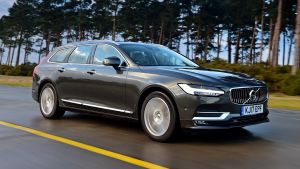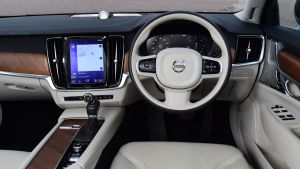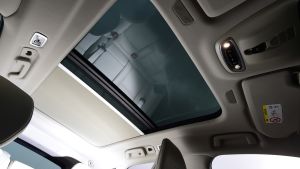 If you fancy something different, the Jaguar XF saloon or estate might appeal with their stylish designs, spacious interiors and impressive dynamics, although the Jag is starting to feel dated inside.
What to look out for
Gearbox 
All S90s and V90s came with an eight-speed automatic transmission, with no manual gearbox option offered.
Ride 
If you prize comfort above all else, avoid cars fitted with 19-inch alloy wheels, and also the R-Design model, with its stiff suspension.
Infotainment 
The Sensus infotainment system on early cars was known to crash. Software updates should have fixed this problem by now, though.
Motor 
The electric motor can fail in the rear axle of T8 PHEV models. Repairs are costly, but Volvo might contribute to the price of fixing it for cars outside warranty.
Interior
If you want comfort, space and luxury, these large Volvos fit the bill perfectly. The seats are among the best around, the cabins are full of premium materials and there's good space for five people. Add in lots of cubbyholes, and practicality is as good as you'd expect. The S90's boot will hold 500 litres, while seats-up the V90 can stow 560 litres, which jumps to a slightly disappointing 1,526 litres with the back rests folded. The infotainment runs on a nine-inch tablet-style touchscreen; this can be laggy and some people won't like the fact the climate controls are contained within it, but it looks swish. There's also a 12.3-inch digital dash as standard.
Prices
We found more than 300 S90s for sale, from £15,000 for a 45,000-mile 2017 D4 Momentum. More than 80 per cent are diesels; if you want a petrol you'll pay £17,000-plus for a 25,000-mile 18-plate T4 Momentum. T8 plug-in hybrids cost from £30,000 for a 30,000-mile 19-plate R-Design Pro. We saw almost 500 V90s, from £14,000 for a 100k-mile 17-plate D4 Inscription. Around 60 per cent are diesels; most of the rest are petrols (from £19,000 for a 2018 25,000-mile T4 Momentum), but there are a few T8s from £33,500 for a 25,000-mile 2018 Inscription Pro. We found more than 200 V90 Cross Countrys, from £21,000.
Check out the latest used prices for the Volvo S90 and V90 on our sister site Buyacar.
Running costs 
All Volvo S90s and V90s need to be serviced every 12 months or 18,000 miles, regardless of engine. Check-ups alternate minor to major, at £290 and £455 for petrol cars, and £285 and £450 for diesels. Both engines need cambelt changes, the diesels every 10 years or 90,000 miles and the petrols every 10 years or 108,000 miles. Expect to pay around £1,150, which includes a major service. There's no set schedule to replace coolant, but brake fluid needs to be refreshed every two years at £105, and is included in the price of a major service.
Recalls
Volvo has issued five recalls that involved the S90 as well as the V90 (along with other Volvo models), plus one that affected only the S90. The latter came in March 2019 for 71 S90s built between October 2017 and December 2018 with poorly fitted seat rails. 
The first recall affecting both the S90 and V90 was in November 2016, for 47 cars that were made with faulty seatbelt buckles. Airbag issues led to the next action, in January 2017, which affected 1,415 cars, then in March 2017 another 2,409 S90s and V90s were recalled for faulty curtain airbags. Glitchy ECUs caused a campaign in November 2018, then in October 2019 some 69,630 Volvos could see their plastic inlet manifold melting, while an action in March 2020 was for 56,835 cars which had faulty automatic emergency braking software.
Driver Power owner satisfaction
Neither the S90 nor the V90 has made it into our Driver Power new or used car surveys because they don't sell in big enough numbers. Volvo came 10th in our Brands poll in 2020, though, out of 30 contenders. Owners love their cars' safety, practicality, interior quality and the infotainment, including connectivity and nav. They're less enamoured with the running costs, handling and the smoothness of the transmissions.
Verdict
Volvo was long seen as the poor relation in the premium class, overshadowed by German rivals that were invariably better to drive, came with wider model ranges, and had slicker powertrains plus more high-tech interiors. 
While Volvo's biggest cars have long been endearing, their appeal has often been niche despite the undoubted safety credentials and build quality. The S90 and V90's arrival put paid to this, and these are some of the most well rounded exec cars that you can buy. 
As a result, Volvo is enjoying sales success like never before because its products are now truly desirable and competitive. Every owner who left an S90 or V90 review on Carbuyer.co.uk awarded their car the full five stars.