Vauxhall Mokka review
It takes some doing to stand out in the current small SUV class, but Vauxhall has done a fine job with the second-generation Mokka. Its sharp and distinctive lines offer much more kerb appeal than the dowdy styling of the previous model, while the up-to-date interior and useful on-board tech show that Vauxhall understands where the battle for customers can be won.
The Mokka is not only an interesting rival to the likes of the Ford Puma and Renault Captur, it also fits into the Vauxhall range rather nicely, offering a smart, stylish option compared to its more practical Crossland sibling. Ultimately though, the Mokka is undone by its lack of passenger space and expensive pricing, which may deter buyers looking for a family-friendly small SUV.
About the Vauxhall Mokka
Vauxhall has found a good home under the umbrella of the Stellantis group. Being in the same stable as brands such as Peugeot and Citroen means that the Mokka benefits from shared technologies, and sits on the group's ubiquitous CMP platform that also underpins the Peugeot 2008 and Citroen C4.
The second-generation Mokka has been treated to a sharp new look compared with its predecessor. It's now 125mm shorter and a little wider, while reduced overhangs front and rear give a sportier, more aggressive stance. 
Vauxhall's new design language is clearly evident, with a striking one-piece section incorporated across the front of the Mokka. Company marketing bods have labelled this the 'Vauxhall Vizor' (sic) and it will be seen across all upcoming products.
There has perhaps been a slight image problem over recent years for the Griffin-badged cars, so it's encouraging to see Vauxhall focusing on a clear approach to its future design and attempting to raise levels of perceived quality.
Another key advantage of being part of a wider automotive family is having access to tried and tested engines, which help improve overall reliability. The Mokka is able to make use of Stellantis' PureTech 1.2-litre, three-cylinder petrol and 1.5-litre, four-cylinder diesel units, while the Mokka-e employs the parent group's all-electric powertrain as seen in the Peugeot e-2008 and Citroen e-C4.
You have a choice of the 1.2-litre petrol car with either 99bhp or 128bhp, and the 1.5-litre diesel with 109bhp – all fitted with a six-speed manual gearbox as standard. The higher-powered petrol Mokka also has the option of an eight-speed automatic transmission.
The set-up for the all-electric Mokka-e includes a 50kWh battery and a 134bhp electric motor driving the front wheels. Vauxhall claims it's good for a range of up to 201 miles.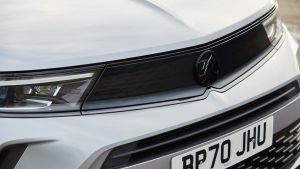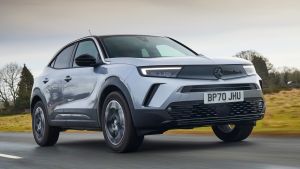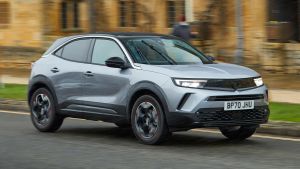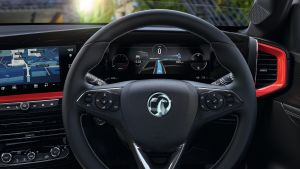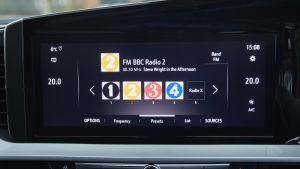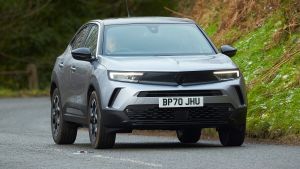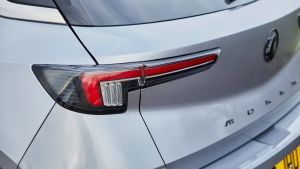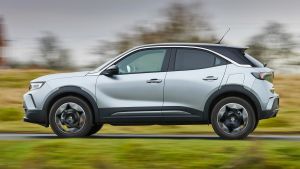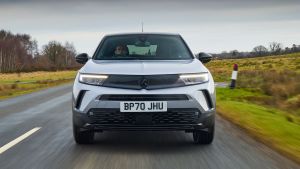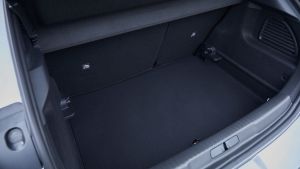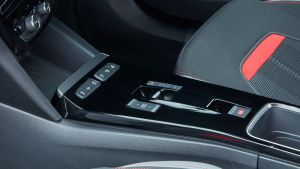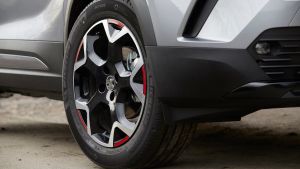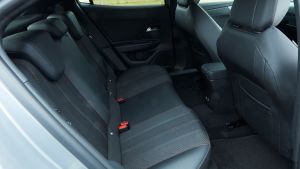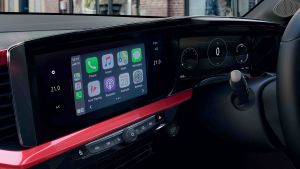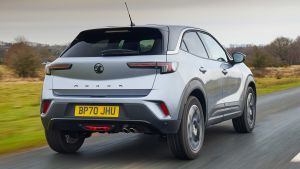 Although the Mokka has a fresh new look, Vauxhall persists with its tradition of offering layer after layer of trim levels, with seven in total ranging from entry-level SE, through to sportier SRi versions and top-spec Ultimate Nav cars. There's also a limited Launch Edition specification. Those attracted to the Mokka-e will have a simplified choice, however, with just four trim options.
Prices start from almost £21,000, but as you press on through the range things become noticeably more expensive, with the top-of-the-range 1.2-litre 128bhp petrol automatic variant coming in at almost £30,000. 
For comparison, a Mokka with this engine in sporty SRi trim will cost you just over £26,000, while a similarly-specced 123bhp Ford Puma ST-Line is under £25,000. Other rivals such as the Renault Captur, Skoda Kamiq and Nissan Juke are also competitively priced.
So, while the latest Mokka may have the looks to catch your attention, it doesn't necessarily stand up under scrutiny as a class leader when pitched against the best. Customers with a growing family may wish to look elsewhere.